Vilasa Luxury Travel Expands its Culinary Tours to India, Extends 20% Travel Agent Commission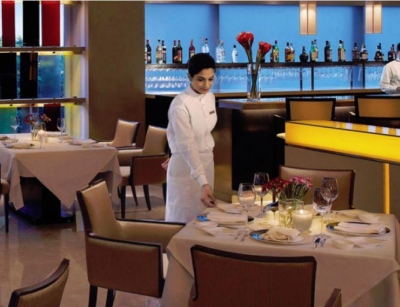 Press Release (ePRNews.com) - NEW YORK - Apr 24, 2017 - Vilasa Luxury Travel, which specializes in upscale, customizable tours to India, has announced an expansion of its culinary tour programs for 2017. The company has also extended its 20% travel agent commission promotion, applicable to all fixed tours, to May 31, 2017.
Vilasa culinary tours immerse travelers in the language, culture, history and spiritual heritage of one of the world's most exotic and culturally diverse destinations. Whether exploring the picturesque local villages to sample authentic Delhi street fare or savoring the finest cuisine in grand dining halls, Vilasa customized tours offer the best of exotic destinations such as Delhi, Agra, Jaipur, Mumbai, and Kolkata – and anywhere else their guests may wish to go. All feature the finest of Indian cuisine, with gastronomy creations prepared by experienced master chefs.
Vilasa Luxury Travel customizes itineraries to meet their guests' most detailed interests. They also provide a number of fixed programs that offer 20% travel agent commissions and can be booked as-is or modified to the guests' wishes. Culinary programs take guests on a gastronomic adventure through some of the most magnificent properties of India, including former forts, palaces and royal residences that have been converted to luxury hotels. Guests relax in oases of grandeur, enjoying authentic gourmet or contemporary preparations in grand dining halls, decorated with sumptuous furniture, floral arrangements, crystal chandeliers, and handpicked cutleries.
A Feast For the Senses
Among the many properties hosting Vilasa guests is Rambagh Palace in Jaipur, the capital of India's Rajasthan state. Its 5-star restaurant, the Suvarna Mahal, surrounds guests in opulence, with ornate furnishings, gilded mirrors and Florentine frescoes. Its chefs, renowned for their mastery of the royal cuisines, serve up gastronomic creations that encompass the best of the "princely" states of Rajasthan, Awadh, Punjab and Hyderabad.
"Vilasa's culinary tours explore the finest Indian cuisine available in the best restaurants, hotels and roadside eateries, all carefully selected and recommended by our master chefs," said Harvinder Singh Duggal, Managing Director for Vilasa Luxury Travels. "Our guests can find themselves in local residences one moment; the next, in lavish historic properties; and later, in a Sikh temple, participating in a ceremonial meal. The experience can be as exclusive, extravagant or adventurous as the individual."
Dawn of Delights
Another property that hosts Vilasa guests is the Oberoi Amarvilas in Agra, whose famed Esphahân restaurant offers some of the best Indian food in the city. Located just 650 yards from the iconic Taj Mahal, every room has magnificent views of this ancient monument, which pays homage to Mughal splendor. At night, guests can savor a candlelit dinner beside its soft silhouette. The hotel is approached along a sweeping, tree-covered driveway lit by blazing torches. Just inside, a Mughal style quadrant is decorated with cascading fountains and framed by an arched passageway and gold leaf frescoes.
The ITC Maurya Sheraton in New Delhi is another of the luxury properties available through Vilasa. Its famous cuisine encompasses the robust flavors of the North West Frontier and refined pleasures of royal Indian traditions. It also features unique offerings from the West and the Far East, ensuring an enchanting and memorable culinary experience.
"Whether it's the Mewari cuisine of Udaipur or Mumbai's 'fast food' dish of Pav bhaji, Vilasa guests are sure to enjoy the finest epicurean delights that India has to offer," said Duggal.
About Vilasa Luxury Travel
Vilasa Luxury Travel is the luxury brand of Minar Travels, India's leading destination management company with expertise in travel, tourism, aviation, and MICE. Working with India's finest hotels and service providers, Vilasa offers unique culinary, adventure, sports, and spiritual journeys to some of India's most famous cities and attractions. Its experienced and dedicated team of travel professionals are in constant contact with their vast network of exceptional heritage properties and top hotels in India, Nepal, Bhutan, Sri Lanka and Maldives to provide their guests with experiences that are distinctive and unforgettable. For more information, call toll-free 1-844-358-1024 or visit vilasaluxury.com.
Source :
Vilasa Luxury Travel