Wholesale Direct Offering a Wide Range of Restaurant Supplies at Wholesale Prices
Wholesale Direct rolls out a wide range of restaurant supplies, including paper coffee cups, plastic containers, portion cups, restaurant docket books and so on, at wholesale prices online.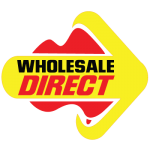 Press Release (ePRNews.com) - Kemps Creek, NSW - Jun 18, 2018 - A company formerly known as Docket Books 'R Us, mainly supplying restaurant docket books to restaurants and cafes in the local area initially commenced almost 20 years ago. Soon it was taken over by Wholesale Direct, which brought a big change in the company's offerings and overall reputation. Its customer base slowly expanded to regional NSW, Brisbane, Adelaide, Melbourne, Canberra, and then subsequently to Perth, Darwin & Hobart, and the product range expanded dramatically. Certain things that have remained unchanged till date are Wholesale Direct's loyal customer base, extensive product knowledge, wholesale prices and fast, efficient service.
One of the senior executives of Wholesale Direct in a recent interview stated, "Restaurant chains and franchises require a wide assortment of operational supplies on a day to day basis. There was a time when only big restaurant chains could avail such supplies at competitive prices. It was to change this status quo that Wholesale Direct came into being and started offering food service, packaging and washroom products at wholesale prices direct to restaurants and cafes, irrespective of their size. Our product range includes paper coffee cups, plastic containers, portion cups, plastic cups,  restaurant docket books, napkins, garbage bags, plastic cutlery, drinking straws, toilet paper, register rolls and paper tablecloths."
Wholesale Direct is a customer-oriented enterprise that ensures customer satisfaction in numerous ways. The company boasts efficient processing and dispatching procedures, as the products booked are dispatched from the warehouse within 24 hours. If customers receive damaged items, Wholesale Direct replaces them free of charge and bundles them into the next order for free delivery. The company also offers a money back guarantee to satisfy its esteemed clientele. If customers somehow find the received items not suitable enough, they can return the products for a full refund.
The senior executive further added, "As customer satisfaction is our top priority, we ensure achieving the same with every order and customer. All our products are checked for their quality compliance prior to shipping, so those counting on us can rest assured of getting quality products. We understand the value of time and the importance of fulfilling customer requirements promptly. Therefore, we make it a point to ship orders at the earliest for the same day product delivery. We also strive to make product deliveries affordable for customers, so we don't charge any extra freight charges. Customers simply have to pay $9.99 for unlimited products being ordered."
Wholesale Direct restaurant supplies are a wide variety of food grade and reliable products. With an inventory consisting of 316 products belonging to recognized brands, the company fulfills diverse requirements of restaurants, cafes, clubs, pubs, fast food outlets, hotels and takeaway shops. Some of the country's best-known restaurant and hotel chains, including The Coffee Club, Best Western Hotels and Sushi Train, count on Wholesale Direct to get restaurant supplies in Sydney.
About Wholesale Direct:
Wholesale Direct is an Australian company renowned for supplying quality yet affordable food service, packaging and washroom products. In addition, the company is popular as burger boxes wholesale supplier. The range of large foam burger boxes offered can carry a full-size burger, provide good heat insulation and prevent oil or sauce seeping out of the base.
Contact Information:
Wholesale Direct
PO BOX 38 Kemps Creek NSW 2178, Australia
Phone: 1300 586 246
Fax: 1300 586 953
Email: sales@wholesale.com.au
Web: https://www.wholesale.com.au/
# # #