Your Next Taste of Coffee Might Just Be Melanated!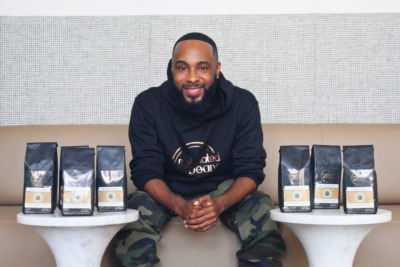 Press Release (ePRNews.com) - FRISCO, Texas - Mar 11, 2021 - Melanated Beans, a Black-owned coffee company, is ready to meet your morning routine. 
Owner Jeremy Anderson says the company's mission is to provide "A Taste of Melanin: one bean at a time, one shade at a time". Anderson is proud to offer traditional organic roasts, as well as flavors like hazelnut, cinnabun, mocha and French vanilla. "Variety and quality is poured into every cup," said Anderson.
Melanated Beans are ethically sourced from more than 10 different locations around the world, many of those being in Africa, as the original domesticated coffee plant is said to have been grown there. However, Melanated Beans also carries roasts from South America, Central America, Indonesia and Costa Rica, giving even more meaning to the thought behind the Melanated Coffee brand.
"In creating ownership I wanted to represent my people," Anderson said. "Melanin is a pigment that we have in our skin which makes us a darker color. There are so many different shades of Melanin. We range from light to medium to dark-skinned people. Beans are dark and you can get them lightly roasted, medium roasted or dark roasted. It represents my culture down to the science, and that's what inspired the name. Melanin runs not only in Black culture but in others as well, including Mexicans, Asians, Indians and other people of color."
Anderson's goal is to create Black wealth and empower Black entrepreneurs to follow their dreams. After witnessing Black men face discrimination at a large corporation, he thought back to times he's been in meetings in public coffee shops, wearing hoodies or daily urban wear clothing that could deem him "unprofessional" or a "thug" because of Black stereotypes.
"The Black buying power in America stands around $1.4 trillion annually, so being treated unfairly isn't something we need to tolerate. We generate enough money to build our own," Anderson said. "We would love for anyone to come to our future establishments and have business meetings without the worry of being profiled."
Currently, products are only available online, for wholesale or individual orders, but Anderson said a brick-and-mortar is in the works. Shoppers can find Melanated Beans products online at www.MelanatedBeans.com, and anyone interested in working with Anderson or collaborating with the company can email their inquiries to info@melanatedbeans.com.
Source :
Melanated Beans