Bettercleans Announce 100th Home Cleaning Customer in Milwaukee, Wisconsin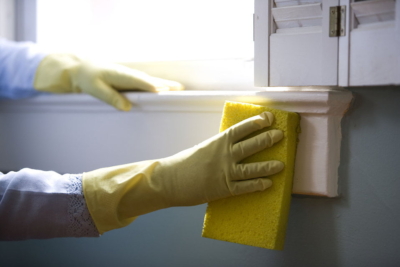 Press Release (ePRNews.com) - MILWAUKEE - Oct 19, 2019 - ​Quality and customer satisfaction are serious matters to Bettercleans. "We are focused on your satisfaction from the beginning to the end of every house clean. From choosing the right products to supplying top quality cleaning staff, we work hard to make sure every surface is spotless," said Nessan Harpur, spokesperson for their company. So there is no doubt that every home is in good hands with this team of cleaners. With their recent success, Bettercleans have decided to offer a Fall Special to all customers: 25% off.
Now, Bettercleans has reached 100 customers in Milwaukee and the surrounding areas. They are refining their customer service, the quality of their cleaning services and their technology to make booking easier. That's good news for everyone looking for a cleaner in Milwaukee. So whether it's a regular residential cleaning, move-in/move-out clean or a more complicated cleaning, Bettercleans has the necessary knowledge, experience, equipment and the best team to ensure the project is perfect.
It's a commonly held belief that high-quality cleaning and deep cleans are hard to find; this is not the case anymore due to Bettercleans and their professional cleaning partners. High-quality cleaning in Milwaukee by Bettercleans is available to all customers in the Milwaukee and surrounding areas. Customers who avail of these services will receive the highest quality cleaning services that Bettercleans can offer. The cleaning professionals at Bettercleans take pride in the services they deliver and in their customer-centric approach.
These 100 customers are scattered around the Milwaukee area. The customers are people who live in all kinds of homes in the Milwaukee area. The range of homes varies from one bed/one bath apartments in downtown Milwaukee to family homes in West Allis, Waukesha, South Milwaukee and Pewaukee. There are also a few outliers, including mansions in Whitefish Bay, older homes in the Historic Third Ward and more.
What makes serving these customers sustainable is the diverse location of the Bettercleans cleaning professionals. These professionals are locals, living in Milwaukee and surrounding areas their entire lives and very familiar with the community. Bettercleans is expanding their team of cleaners at all times and welcome individuals who are reliable and punctual, who are interested in working hard in a growing cleaning business.
Bettercleans is located at 1345 N Jefferson St #521, Milwaukee, WI 53202. For inquiries, contact their team via phone at (414) 215-9698 or via email at info@bettercleans.com. Visit their website for additional information regarding their services.
Source :
Bettercleans