BRANDING KEYWORDS: the optimum marketing tool
While taglines fade, dot-com 'MISSIONLINES light up print, radio and social media.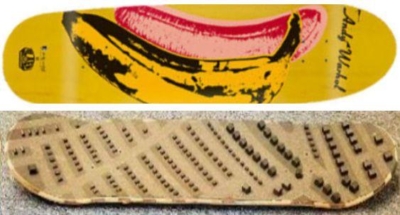 Press Release (ePRNews.com) - LA JOLLA, Calif. - Jun 17, 2017 - MISSIONLINE?  Together MISSION + ONLINE create an unsurpassed call to action. For example:
PanoramicBest.com is a direct link to the 'Pumpkin House'. Curbed New York reports that this unconventional NYC mansion overlooking the Hudson has been listed for sale by Sotheby's.
CommissionArchitecture.com The L A Times profiles America's newest museum, the Marciano Foundation, and Kulapat Yantrasast's wHY Architecture, the firm that transformed a Los Angeles landmark.
CollectEmeralds.com – reveals a video of the superb Rockefeller gemstone sold by Christie's, New York, on June 20, 2017 at CollectMagnificentJewels.com
ResistBest.com will petition Congress to reconsider America's intended 2020 withdrawal from the Paris Climate Accord.
TheWebsBestAuctions.com highlights a curated online sale of branding keywords from Stampler Auctions on June 25, 2017
SkateboardBest.com brands a comprehensive social media campaign for the Foundation for Women. By introducing skateboarding to Liberia to help "make education fun" throughout Africa, more than a dozen MISSIONLINES have earned the Foundation some 8,000 Facebook 'likes' since March.
'Dot-com' is virtually synonymous with 'the Web'. Why would any advertiser use  #, @, or a not-com address when a dot-com domain name curated to promote brand understanding can be directed – and redirected – to almost any online target? Thousands of unforgettable web addresses make MISSIONLINES.com an unrivaled marketing strategy.
Source :
Missionlines.com