Get perfect security solution with Aluminium Security Door
Insect Screen Doors – Must have security feature for all properties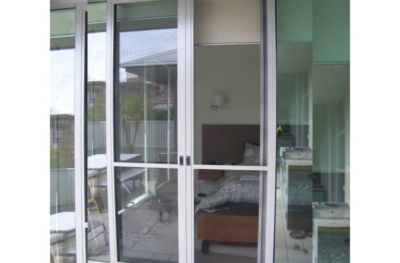 Press Release (ePRNews.com) - MELBOURNE, Australia - Jul 04, 2017 - When it comes to home renovation products, we often get confused when we have to choose between comfort and appearance, but when both the things can be achieved with one product, we can consider it the perfect solution.
When it comes to Aluminium Security Door (http://www.jayeescreens.com.au/aluminium-security-doors-2/), Jayee Screens is the place where one can find the well designed products with longevity. You can customize your door so it can fit perfectly in your doorway. The company offers the customization because it is the best way to cater requirements perfectly.
The manufacturing process includes only premium quality materials and best in class adhesive for making the product perfect. Along with the aluminium doors, you can also go for the doors made from stainless steel.
The product range that company has is long and with the years of experience in the industry, it has now mastered the art of maintaining the premium quality in its products and also in the services.
Jayee Screens offers Insect Screen Doors (http://www.jayeescreens.com.au/portfolio/flyscreen/) that can keep the flies and other disturbing insects entering the house. Customers have good color options for this product and the doors come with the options like hinged or sliding. The company manufacturers such doors with powder coating. There is also an option for the doors made from anodised aluminium.
Along with the doors, Window Insect Screens are also available at Jayee Screens in variety of range. The options like mini mesh, aluminium mesh, supa mesh, etc. are also available as per the customers' requirements.
Other quality products offered by the company include shower screens, wardrobes, roller shutters, mirrors, grills, glass sliding doors, fences, blinds, wind break doors, spare parts and more. The best thing is that the company offers all the products at affordable price. The company's store is located at the Upper Ferntree Gully.
With the rich industry experience, the professionals at the company know best techniques for installation. The customer friendly approach has helped the company to gain reputation in the market.
In the end we can conclude that when it comes to construction or home renovation products, Jayee Screens can be the one of the best options that we can go for.
About Company:
Jayee Screens has been in the industry for more than forty five years and during the journey, the company has achieved many milestones by providing premium quality products to the home renovation and construction industry. It offers end to end solution to its customers from designing to installation.
Source :
Jayee Screens