Goldwood Industries, A Quality Door Manufacturer in India offers Highly Durable Plywood and Flush Doors
Goldwood Industries is a leading manufacturer and supplier of plywood and flush doors in India.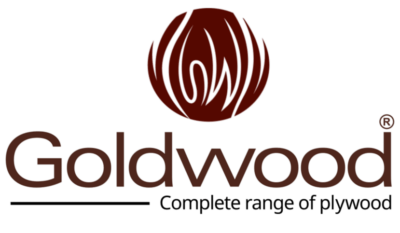 Press Release (ePRNews.com) - Yamunanagar Haryana - Apr 11, 2023 - Goldwood Industries has been an established leader in the Indian market since the company was founded by its current shareholders over a decade ago; their new Flush Doors will be available in both high gloss and high-density versions to cater to different market segments such as Hospitality, Residential Spaces, Retail, Commercial Spaces, etc.
While being asked about their flush doors, a representative for Goldwood Industries stated. "Our Vedanga flush door makers can provide you with a modest design, heat, and moisture resistance, and remarkable strength. We provide you beautiful designs for any form of structure you intend to use it in as one of Yamunanagar's top producers of BWR and MR grade plywood."
Goldwood Industries, one of the top plywood companies in Yamunanagar, offers a wide range of interior and exterior plywood panel products in thicknesses up to 4 1⁄2″ and widths ranging from 8″ to 96″ to meet all of today's most stringent commercial and construction requirements. The company is known for its product durability and quality, as well as for its advanced manufacturing techniques that enable it to produce and deliver an unsurpassed level of service to its customers in the global marketplace.
The representative went on to say, "When it emphasises the accent more, it will significantly improve your establishment's image. Its resistance to heat and moisture is another wonderful quality that will ensure that the intricacies of your buy won't fade rapidly and that it will have a longer shelf life."A wide range of architectural and marine-grade interior plywood products are produced by Goldwood for cabinetry and furniture manufacturers nationally, as well as high-efficiency flush doors for building restorations and new construction. The business employs several professionals and experts and operates out of a cutting-edge building with a sizable inventory of flush doors and high-end wood goods, all of which support the company's mission of offering first-rate client service. If you are looking to contact flush door manufacturers in India, you should consider Goldwood INdustries as your top choice.
About Goldwood Industries
Goldwood Industries makes all its products using superior-grade raw materials sourced from leading vendors in the industry. All products are quality checked for quality assurance at its modern manufacturing facility, assuring the delivery of a flawless range of products. Goldwood Industries specialises in laminated plywood, wood décor panels, flush doors, etc. The company is well equipped with modern machinery and the latest technology to design high-quality products. Every product is thoroughly checked to ensure it meets international standards of quality. Those who are looking for one of the highest-quality door manufacturers in India should consider Goldwood Industries as their top choice.
Contact Info.
Goldwood Industries
Fatehpur, Old Saharanpur Road Tehsil Jagadhri,
Yamunanagar Haryana, India-135101
Email: info@goldwoodply.com
Phone: +91 (0) 1732 271400
Website- https://goldwoodply.com/
Source :
Goldwood Industries