Goldwood Industries- A Reputable Plywood Manufacturers Company offers High-Quality Plywood Products 
Goldwood Industries is a dependable manufacturer that offers flush doors and high-quality plywood to Indian and Global clients.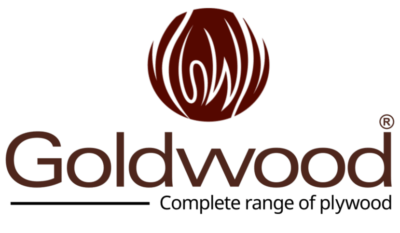 Press Release (ePRNews.com) - Yamunanagar Haryana, India - Apr 16, 2022 - Goldwood Industries is a plywood factory based in Haryana's Yamuna Nagar. They manage all requirements and requests of different clients because they utilise only state-of-the-art equipment and follow a quality-control approach.
In response to a query regarding quality control, Goldwood Industries' spokesperson said. "We have the top wood quality that we use to make various things. All procedures, from wood cutting to product manufacturing and polishing, are carried out with great care and under the supervision of skilled and experienced engineers.."
Goldwood Industries is one of the top marine plywood brands in India. The company has a wide range of products, including marine plywood, which is used for making boats, ships, and other water vessels. Goldwood Industries is the only company in India that has been certified by the American Boat and Yacht Council (ABYC) for supplying marine plywood. The company's products are known for their high quality and durability, making them a popular choice among boatbuilders and other industry professionals.
The spokesperson further added. "We know why and what it takes to utilise only state-of-the-art technology and CNC machines to modify the sizing of panels and then bond them with premium synthetic resins because we've been in the industry for quite some time. We also keep a check on the temperature and pressure to make sure they're being constantly maintained to ensure proper bonding."
Goldwood Industries, a flush door manufacturers company, has announced the launch of a new flush door line. The company's new doors are made with premium-grade plywood and are designed for both residential and commercial applications. Goldwood's flush doors are available in a variety of styles and finishes, including wood veneers, melamines, and high-pressure laminates.
About Goldwood Industries
Goldwood Industries is one of the top plywood manufacturers company in Maharashtra, and they don't just make plywood; they also export it. They are a prominent plywood maker with years of experience and a love for quality, having been established in 2007 in Yamuna Nagar. They manufacture the highest quality products in Yamuna Nagar, including plywood flush doors and boards that are famous across the world and are rated among the top plywood products on both a domestic and international level.
Contact Info:
Goldwood Industries,
Fatehpur, Old Saharanpur Road Tehsil Jagadhri,
Yamunanagar Haryana, India.135101.
Email- info@goldwoodply.com
Phone: +91 (0) 1732 271400
Website- https://goldwoodply.com/
Source :
Goldwood Industries