Goldwood offers Plywood Products with Nonpareil finishing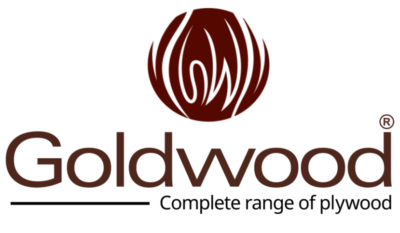 Press Release (ePRNews.com) - Haryana, India - Dec 28, 2021 - Goldwood offers a vast range of plywood products in India. They are regarded as one of the best plywood manufacturers in Yamunanagar Haryana. The company not only manufactures but also exports its products. They have a strong passion for quality. That is why the company makes the highest quality products considered among the best at both domestic and foreign levels. They have a team of highly experienced and well-trained engineers who closely monitor the manufacturing process to ensure that only quality items are created.
Speaking about the importance of plywood manufacturers, the company spokesperson said, "Plywood can be used in both commercial and residential settings. This is because of its versatility. The item is typically lightweight enough so that one doesn't have trouble handling them themselves without help from others nearby. Here are some reasons why plywood manufacturers are important. The companies offer customized solutions. Thus, it allows one to choose the wood type, finish, and stain they want. The manufacturers have vast experience in the industry and know exactly how wood needs to be treated to ensure that it doesn't warp."
Goldwood is one of the most trusted plywood companies in India. With them, clients can purchase commercial plywood, marine plywood, MR grade plywood, and shuttering plywood. As a leader in the plywood industry, the company has the potential and expertise to meet every requirement and demand of its clients. They strongly adhere to the quality-control process. That is why the company has consistently provided unmatched quality when it comes to plywood. They serve various areas in India, such as Hyderabad, Maharashtra, and many more.
Speaking on why plywood is useful as a building material, the company spokesperson said, "Plywood is an important building material. This is because it has numerous advantages compared to other types of materials such as concrete and many more. The material is flexible, strong, and easy to work with. It provides thermal mass. Thus, the heat will be evenly distributed within one's room." Wondering where to find the best plywood manufacturing brands in India? Goldwood offers numerous plywood products in the country.
Their items typically undergo several testing procedures on the parameters of finish, strength, durability, termite resistance, and many more. Thus, one can rest assured of getting exceptional items. The company is dedicated to providing timely delivery services to its clients without any flaws and defects. Their vast experience in the plywood industry enables them to understand the requirements of the industry. The company regularly trains its employees to serve their clients better.
About Goldwood
Goldwood offers an extensive range of quality plywood products. They have a genuine quality of wood which they use to create numerous products. The company has been in the industry for over 13 years. They employ state-of-the-art technology and CNC machines during their manufacturing process. The company is dedicated to delivering highly satisfactory products to its clients. Those looking for plywood door suppliers in India can contact the company.
Contact Details
Goldwood Industries
V.p.o. Fatehpur,
Old Saharanpur Road Tehsil Jagadhri,
Yamunanagar Haryana, India – 135101
Telephone: +91 (0) 1732 271400
Email: info@goldwoodply.com
Source :
Goldwood Industries