Goldwood Industries is One of the Most Popular and Trusted Plywood Door Companies in India
Goldwood Industries is a manufacturer of high-quality and versatile MR and BWR grade plywood doors ideal for both interior and exterior purposes.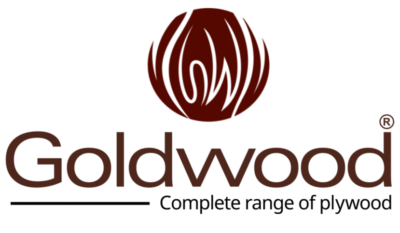 Press Release (ePRNews.com) - Yamunanagar, Haryana - Jan 22, 2022 - Goldwood Industries is a reputed and well-established plywood manufacturer and supplier based in Yamunanagar, Haryana. It specialises in manufacturing high-quality plywood, such as commercial plywood, marine plywood, MR grade plywood, and shuttering plywood. Each plywood piece is manufactured using advanced machinery while adhering to a strict quality control process. Only the highest quality raw materials are used and every step is followed to ensure genuine and flawless plywood production. As one of the renowned commercial plywood manufacturers, Goldwood Industries has the potential to meet every plywood and plywood product requirement and demand of its clients.
The spokesperson of Goldwood Industries during an interview stated, "With years of experience in the plywood industry, we now enjoy a reputation of being one of the most trusted plywood companies in India. Our vast knowledge about plywood enables us to manufacture and deliver plywood products that come with unmatched finishing and details. Being one of the fastest-growing plywood manufacturers in Haryana, we have managed to develop a large and fully-fledged infrastructure to support our expanding and increasing ply manufacturing process. Our ply manufacturing units are fully equipped with advanced technology, machines, and tools."
Goldwood Industries understands the importance of people working with it. Therefore, the company painstakingly selects self-motivated and hardworking professionals only and keeps giving them advanced training from time to time. The team today comprises experienced individuals who can handle the entire business operations with expertise and dedication. Additionally, they have learned the art of working closely with customers to understand their specific requirements. They take customer feedback and then ensure that the company is meeting the industry requirements well.
The spokesperson added, "As one of the top plywood door suppliers in India, we create MR and BWR graded flush doors ideal for both interior and exterior use. With an eye for quality and versatility, we offer the highest quality with a promise that our customers can continue using our doors without any issues for years to come. Manufactured from the highest quality MR and BWR graded plywood, our flush doors exude immense strength. By choosing our flush doors, one gets the best value for money. They suit all building designs, including an apartment, hospital, hotel, bungalow, etc."
Vedanga flush doors that Goldwood Industries supplies have a compact design, excellent strength, and are heat and moisture resistant. The company rolls these doors out in exquisite designs, which can be suitable for different building designs. So those looking for a more practical yet modern door design can pick these flush doors. For more information or assistance, people can get in touch with the knowledgeable Goldwood Industries' executives.
About Goldwood Industries:
Goldwood Industries is the best plywood door company in India that has been manufacturing and supplying a wide range of high-quality plywood products since its inception in 2007. To buy the products or for any information related to them, one can either refer to the company's website or can talk to the team directly over the telephone.
Contact Information:
Goldwood Industries
V.P.O. Fatehpur, Old Saharanpur Road, Tehsil Jagadhri,
Yamunanagar, Haryana135101, India
Phone: +91 (0) 1732 271400 (Domestic) / +91 98203 86606 (International)
Email: info@goldwoodply.com(Domestic) / export@goldwoodply.com (International)
Website: https://goldwoodply.com/
Source :
Goldwood Industries