Goldwood Industries Introducing the Vedanga Flush Doors of Unmatched Quality for a Versatile Use
Goldwood Industries is now offering its range of MR and BWR grade flush doors, which find several uses for both interior and exterior purposes.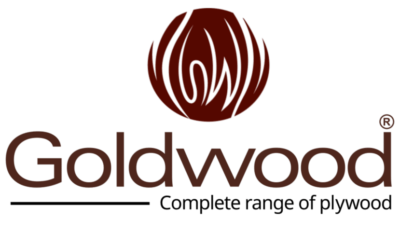 Press Release (ePRNews.com) - Yamunanagar, Haryana - Mar 25, 2022 - Established in 2007, Goldwood Industries is currently a prominent name among Indian plywood manufacturers. The manufacturer's product range includes marine plywood, commercial plywood, flush plywood, and MR-grade plywood. At their factory in Yamunanagar, Haryana, Goldwood Industries use the latest equipment and CNC machines for adjusting the sizing of plywood panels and bonding them using high-quality synthetic resins. The manufacturer works on leading brands that use specific forms of commercial plywood. During their manufacturing process, Goldwood Industries focus on aspects, such as quality, strength, and security.
While addressing an industry meeting, the spokesperson of Goldwood Industries revealed, "Our range of plywood products now also includes the Vedanga flush doors. These MR and BWR grade flush doors ensure reliability in terms of durability. Our flush doors offer the best value for money to our customers while satisfying them on the usage front. We manufacture these doors using the highest-quality MR and BWR grade plywood, which ensures that one can depend on their functionality and strength for a long period."
For those looking for a flush door manufacturers company, Goldwood Industries offer the finest products featuring a compact design and heat and moisture resistance. There are BWR and MR grade flush doors in exquisite designs to fit the needs of any type of building. These doors can greatly complement an establishment's look where they enhance its accent some more. In addition, their resistance to heat and moisture does not let their details fade away easily and gives these doors an ideal shelf life.
The spokesperson further shared, "Our flush doors come with a more practical yet modern design. Whether our customers want these to be installed in flats, hospitals, hotels or bungalows, they can get the utmost quality at reasonable prices from us. We provide a variety of choices to ensure that our customers can find the most suitable product for their application. To meet client expectations, we offer them with all the good characteristics that any MR and BWR grade flush door should have."
As highly reputed marine grade plywood manufacturers, Goldwood Industries maintain top standards and induce innovation in every product they manufacture. To meet all the demands and requirements of different types of customers, Goldwood Industries adhere to the strictest quality control procedures. From the cutting of wood to the manufacturing of products and their polishing, the manufacturer does it all with great care. The process takes place under the supervision of experienced and well-trained engineers. Goldwood Industries not only supply their products domestically but also at the global level.
About Goldwood Industries:
Goldwood Industries is a renowned name for anyone who wants to contact plywood factory in Yamunanagar. The manufacturer offers commercial plywood, MR and BWR graded block board plywood, shuttering plywood (film face plywood), and much more. Customers can get these products under different brands, including Goldwood, Anjalika, Blackburn, Boat, Vedanga, and Rangoon. Goldwood Industries make sure that every unit of their plywood undergoes multiple testing procedures on various critical parameters, such as strength, finish, termite resistance, and durability.
Contact Information:
Goldwood Industries
V.p.o. Fatehpur, Old Saharanpur Road, Tehsil Jagadhri,
Yamunanagar, Haryana 135101, India
Phone: +91 (0) 1732 271400 (Domestic) / +91 98203 86606 (International)
Email: info@goldwoodply.com(Domestic) / export@goldwoodply.com (International)
Website: https://goldwoodply.com/
Source :
Goldwood Industries