Goldwood Industries, One of The Best Quality Plywood Brands in India
Goldwood Industries is a reputable company that provides high-quality plywood and flush doors in India.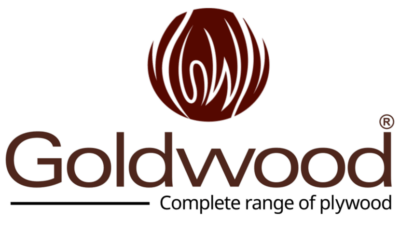 Press Release (ePRNews.com) - Yamunanagar Haryana - Apr 01, 2023 - Goldwood Industries is the leading manufacturer in the plywood industry in India; their wide range of engineered wood products is being consumed by today's most sophisticated architects and designers. Their Flush Door line continues to be a popular choice due to the numerous custom finishes available. Whether a homeowner is looking for a quick replacement panel or they are designing an heirloom-quality entry or kitchen, Goldwood Industries is a clear choice.
The representative for Goldwood Industries responded to a question. "A buyer cannot determine the quality of plywood by looking at it. But ultimately, every buyer wants to have faith in the product's quality."
Responding to the growing needs of its customers, Goldwood Industries, one of the leading plywood manufacturing units in India, has diversified its portfolio to include Flush Doors & Plywood. The company has a team of highly skilled and trained professionals who are dedicated to delivering high-quality doors. The company uses state-of-the-art machinery in the manufacturing of its products, which enhances the reliability of their durability. Those who are looking to contact plywood suppliers in India should consider Goldwoon Industries as their top choice.
The representative went on to say. "To get this assurance, only purchase plywood from India that bears the official ISI mark. Locally produced plywood is less priced but of inferior quality than that made by multinational enterprises. Therefore, it is important to choose the supplier wisely."
Goldwood Industries, one of the top plywood brands manufacturers in India, is committed to producing high-quality interior and exterior plywood products that exceed expectations in terms of construction quality, performance, durability, aesthetics, sustainable practices and lifecycle cost.
About Goldwood Industries
Goldwood Industries, one of the best quality plywood brands in India, manufactures engineered wood panels and modular flush doors for the residential, commercial and institutional building markets, offering wood, plastic laminate, and metal laminate products. With a full range of custom finishes, the company has a solution for just about any project requirement.
Contact info.
Goldwood Industries
Fatehpur, Old Saharanpur Road Tehsil Jagadhri,
Yamunanagar Haryana, India.135101.
Email: info@goldwoodply.com
Phone: +91 (0) 1732 271400
Website- https://goldwoodply.com/
Source :
Goldwood Industries