High Voltage Armament Offers 9mm Hand Guns and Semi-automatic Shot Guns
High Voltage Armament, a trusted hunting & firearms company, offers 9mm handguns and semi-automatic shotguns.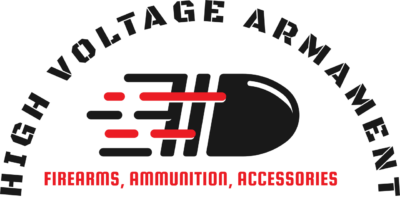 Press Release (ePRNews.com) - Proctorville, OH - Jun 15, 2023 - Hunting requires some level of expertise and also standard equipment & ammunition. High Voltage Armament is a quality-driven company providing functional and effective hunting gear. The quality-driven company specializes in reloading components, firearms, optics, and self-defense gear. They are dedicated to ensuring customers get the best products from their store. As a veteran and family-owned & operated company, they are also known to prioritize the needs and demands of their customers. Their commitment and passion have made them the go-to store for hunting equipment and accessories. Thus, their products include scopes, fixed blade knives, lever action, single-shot, & semi-automatic handguns, black powder, tactical, & revolver rifles, blanks, snap caps, high-capacity magazines, standard magazines, apparel, gun parts, rimfire, crossbows, cooking & supplies, bolt action, pump action, and black powder accessories.
In response to a query about their services, the spokesperson of High Voltage Armament commented, "Our focus as a hunting product store is to provide customers with a memorable and satisfactory shopping experience. We understand that most customers want products that align with their hunting needs, so our products are available in different models, sizes, and prices. By staying up-to-date on the demands of the market, we fill our stores with products of superior quality that comply with customers' requirements. We are here to make your hunting adventure and activities enjoyable and memorable."
High Voltage Armament offers highly functional products. These products are also available in different categories, such as optics, shotguns, hunting, ammo, knives, archery, camping, magazines, accessories, and black powder. As a quality-focused company, they ensure all their products have no defects or faults. They have trusted professionals who are in charge of their quality control segment. Their HK P2000 V3 81000050 handgun costs $899.00. Customers can order and purchase this product online hassle-free. This product has a black frame & slide color, a polymer grip & frame material, a weight of 24.8000 ounces, a magazine capacity of 12.0000, and a barrel length of 3.6600 inches. Therefore, those interested in purchasing a 9mm handgun can visit their website.
The spokesperson added, "We have various products on display on our website. We have quality handguns, including Kriss KV10PAP30, Bersa BAR 15PBM, SCCY CPX2-TT pistol gen 3 9mm 10RD SS/white W/O safety, SCCY CPX1-TT pistol gen 3 9mm 10RD SS/white manual safety, and SCCY CPX1-CB pistol gen 3 9mm 10RD black/white W/safety. Our TriStar Viper G2 Camo 24149 costs $581.99 and is also available online. A few things about this product are that its action type is semiauto, and its metal & stock color is camouflage. This product also has a width of 7.6500, a height of 3.3000, and a length of 38.9000."
Customers can get a semiauto shotgun at High Voltage Armament's store. Some of their shotguns include BRO 011701205, Viper G2 Camo 24149, and 011430204.
About High Voltage Armament:
High Voltage Armament is a reputable hunting gear supply company providing quality hunting products.
Contact Information:
High Voltage Armament
421 Township Road 1135
Proctorville, OH 45669
Phone: 740-861-6690
Website: https://www.highvoltagearmament.com/
Source :
High Voltage Armament