High Voltage Armament offers Standard Rifle and Handgun Scopes
High Voltage Armament, an excellence-driven hunting & firearms company, offers rifle and handgun scopes.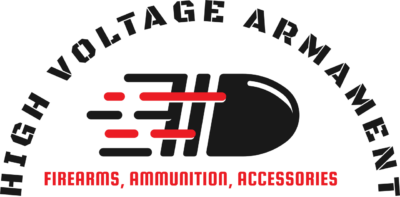 Press Release (ePRNews.com) - Proctorville , OH - Jul 27, 2023 - A memorable hunting experience can only happen by having functional tools and resources. Hunting enthusiasts can rest assured of getting the appropriate hunting equipment they need via hunting products supply companies such as High Voltage Armament. High Voltage Armament is a reputable hunting products supply company providing wide-ranging hunting tools and accessories. The client-centric company specializes in firearms, hunting gear, optics, reloading components, and self-defense gear. The products available in their store are sourced from highly recognized and quality-focused manufacturers. Thus, their products include scopes, fixed blade knives, lever action, snap caps, high-capacity magazines, crossbows, cooking & supplies, black powder, tactical, & revolver rifles, single-shot, semi-automatic handguns, blanks, standard magazines, apparel, gun parts, rimfire, bolt action, pump action, and black powder accessories.
In response to a query about their services, the spokesperson of High Voltage Armament commented, "You can be confident that with our tools, your hunting experience can only get better and more fun. As a client-centric company, we are committed to ensuring clients get our store's best products. We pay special attention to the quality of our products and ensure they are available based on the demands of various clients and customers. These products are available in different colors, models, sizes, and prices. You can rest assured that we offer a memorable and satisfactory shopping experience, as all our products comply with the demands and requirements of the market. We also work closely with our clients to understand their needs and source products that improve accuracy. High Voltage Armament is here for you if you are looking for products for your hunting expeditions."
High Voltage Armament partners with leading manufacturers to provide its clients with products of superior quality. The quality-focused company has products from various renowned brands. For instance, their Athlon Optics ATHLON SPOTTING SCOPE ARES G2 20-60X85 UHD 45 DEGREE is available online and costs $819.99. This product has a width of 9.5000, a height of 7.1000, and a length of 20.4000. Its other features include phase-coated magnesium chassis, bak-4 glass prisms, and long eye relief. Therefore, those looking for handgun scopes can visit High Voltage Armament.
The spokesperson added, "You can check out our ammo catalog for high-end ammunition. We have 223/5.56 ammo, 243 ammo, 270 Winchester ammo, 300 Win Mag ammo, and more. Our Magtech Sport Shooting Pistol & Revolver Cartridges 38B is a highly functional product on our website for $27.99. This product has a height of 1.8000, a length of 4.8000, and a width of 2.6000. Its bullet type is made of lead, its boxes per case are 20.0000, and its cartridges per box are 50.0000."
High Voltage Armament's products offer high performance and precision. Those who want to get rifle scopes can visit its store.
About High Voltage Armament:
High Voltage Armament is a reliable hunting products supply company providing wide-ranging products for hunting enthusiasts.
Contact Information:
High Voltage Armament
421 Township Road 1135
Proctorville , OH 45669
Phone: 740-861-6690
Website: https://www.highvoltagearmament.com/
Source :
High Voltage Armament