High Voltage Armament offers 270 Winchester and 45 ACP Ammo
High Voltage Armament, a leading hunting & firearms company, offers 270 Winchester and 45 ACP ammo.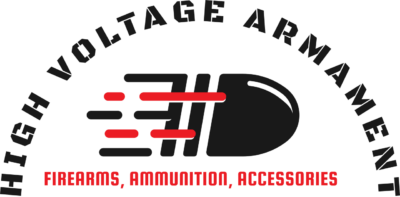 Press Release (ePRNews.com) - Proctorville, OH - Jul 27, 2023 - Quality equipment is vital in carrying out any hunting activity. This helps improve the accuracy and efficiency of users. High Voltage Armament is an excellence-driven hunting products supply company. The company specializes in wide-ranging hunting accessories in categories such as firearms, optics, reloading components, and self-defense gear. It is a veteran and family-owned & operated hunting company with a store fully stocked with durable and functional hunting products from renowned and trusted brands. These products include fixed-blade knives, black powder, tactical, & revolver rifles, blanks, snap caps, high-capacity magazines, lever action, single-shot, & semi-automatic handguns, gun parts, scopes, rimfire, crossbows, cooking & supplies, standard magazines, apparel, bolt action, pump action, and black powder accessories.
In response to a query about their services, the spokesperson of High Voltage Armament commented, "If you are thinking of getting quality products for your hunting expeditions, High Voltage Armament is the place to go. All our products are acquired from reliable manufacturers, as we pay special attention to the quality of our products and the needs of our clients. Our products are available in different categories. These include knives, camping, ammo, optics, shotguns, hunting, archery, magazines, accessories, and black powder. You can trust our products will make your hunting experience stress-free and memorable. We can also assist you with selecting the appropriate products for your hunting activities, and if you have any queries, you can contact us via our phone line."
High Voltage Armament has an extensive stock of ammunition. Clients can acquire hunting products in large quantities from their stores. Their products comply with industry standards and are available at different prices. For instance, their Underwood Ammo UNDERWOOD AMMO 10MM 100GR. XTREME DEFENDER 20-PACK can be purchased online, and it costs $44.99. This product's bullet type is made of copper solid. It has a height of 1.5000, a length of 4.9000, and a width of 3.2500. The ammo's caliber is 10mm automatic. Its boxes per case are 10.0000, and its cartridges per box are 20.0000. Those interested in their 270 Winchester ammo can visit their website.
The spokesperson added, "We have a wide collection of products from different brands, and you can trust that all our products are durable and functional. Our Underwood Ammo UNDERWOOD AMMO .357SIG 65GR. XTREME DEFENDER 20-PACK costs $37.99, and it can be ordered online. This product has a width of 3.3000, a length of 4.9500, and a height of 1.4000. The ammo has a bullet type of copper solid. Its boxes per case are 10.0000, its cartridges per box are 20.0000, and its bullet weight in grains is 65."
High Voltage Armament has products of superior quality in its inventory. Those who want to buy their 45 ACP ammo can visit their website.
About High Voltage Armament:
High Voltage Armament is a reliable hunting products supply company providing standard services.
Contact Information:
High Voltage Armament
421 Township Road 1135
Proctorville, OH 45669
Phone: 740-861-6690
Website: https://www.highvoltagearmament.com/
Source :
High Voltage Armament