High Voltage Armament Offers 357 Mag Handguns
High Voltage Armament, a reliable hunting ammunition and firearm company, offers 357 mag handguns.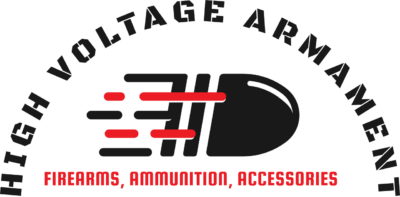 Press Release (ePRNews.com) - Proctorville, OH - Jun 17, 2023 - Nothing hinders certain activities, such as hunting, like, ineffective or defective equipment. This is why getting a trusted resource for hunting accessories is crucial. High Voltage Armament is an excellence-driven hunting ammunition company providing quality hunting products such as reloading components, firearms, optics, self-defense, and other hunting gear. The excellence-driven company is a family-owned and operated company dedicated to ensuring its customers get their ideal products in their store. They have years of business experience, which lets them know what products meet the market's demands. Thus, their products include snap caps, high-capacity magazines, semi-automatic handguns, cooking and supplies, bolt action, standard magazines, apparel, gun parts, black powder, tactical, revolver rifles, rimfire, blanks, scopes, fixed blade knives, crossbows, lever action, single shot, pump action, and black powder accessories.
In response to a query about their services, the spokesperson of High Voltage Armament commented, "With our business experience and interest in hunting activities, we have become that store that hunting enthusiasts can trust for standard tools and equipment. We want to help our clients and customers have an enjoyable hunting experience. Hence, we carefully select the products we put up in our store for purchase. Our quality control professionals, who have a keen eye for quality, properly examine all our products. Whether you are looking for products in the category of camping, shotguns, hunting, optics, knives, archery, ammo, magazines, accessories, and black powder, you can trust our professionals to point you to the one that fits your requirements and budget."
High Voltage Armament has top professionals on its team. These professionals have the skills and experience required to provide quality services. The client-centric hunting gear store does not handle any of its activities with negligence, as they pay close attention to even the seemingly insignificant aspects of its services. This is how much they care about their client's satisfaction. Their Underwood Ammo UNDERWOOD AMMO .300AAC 194GR. SUBSONIC 20-PACK is a product that costs $75.99, and it is available for purchase online. This product has a width of 2.4500, a length of 5.2000, and a height of 1.2000. It also has a bullet weight of 194 grains. Therefore, those interested in this product can contact High Voltage Armament for its services.
The spokesperson added, "You can visit our store to purchase quality ammo. We have Underwood ammo .50 Beowulf 375GR. Lead Flat Nose 20-pack, Underwood ammo .45colt 135GR. Extreme Defender 20-pack, and Shooting Dynamics pistol 9APDHP. If you are interested in the Kriss USA KRISS KV10PAP30 product, which costs $1,749.99, you can contact us today. This product weighs 96.0000 ounces, has a magazine capacity of 15.0000, and a barrel length of 6.5000."
High Voltage Armament offers wide-ranging handguns. These include P2000 V3 81000050, HTG SRR22V6, and HTG RR22S6.
About High Voltage Armament:
High Voltage Armament is a quality-focused hunting product company where people can get 357 mag handguns.
Contact Information:
High Voltage Armament
421 Township Road 1135
Proctorville, OH 45669
Phone: 740-861-6690
Website: https://www.highvoltagearmament.com/
Source :
High Voltage Armament