High Voltage Armament Now Offers Hallow Point Bullets in Ohio, USA
High Voltage Armament is one of Ohio, USA's top arms designers and suppliers, specializing in firearms, magazines, optics, and much more.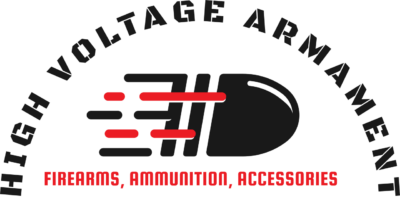 Press Release (ePRNews.com) - Proctorville, OH - Sep 03, 2023 - High Voltage Armament, a veteran and family-owned business has recently made its entry into the ammunition, firearms, reloading, hunting, and self-defense industry. The company aims to provide high-quality products and exceptional customer service to its customers. With a passion for hunting and shooting, High Voltage Armament is committed to treating its customers how they would like to be treated. The company's dedication to quality and customer satisfaction sets it apart.
"High Voltage Armament is a firearm manufacturer and distributor based in Ohio," says a spokesperson for the company. "We believe in freedom and self-defense and are proud to support those rights. We are committed to protecting our customers and their families, and we have a strong track record of doing so."
High Voltage Armament offers ammunition, firearms, reloading components, hunting gear, optics, self-defense gear, and other related products in Ohio, USA. The company is committed to providing customers with access to high-quality products. High Voltage Armament aims to offer a diverse range of products that cater to the ever-evolving needs of enthusiasts, hunters, and professionals alike. With a focus on quality and an emphasis on customer satisfaction, High Voltage Armament is dedicated to being a go-to source for all things related to firearms and outdoor sports. Those trying to buy hollow point bullets in the USA should visit the official website of High Voltage Arnaments for price options and details.
The spokesperson further added. "We are proud to be able to provide high-quality firearms and accessories to our customers through our partnerships with industry-leading manufacturers and shipping services."
High Voltage Armament's team of experts is dedicated to providing customers with a wide range of high-quality products, including firearms, ammunition, optics, and accessories. Whether a customer is a seasoned pro or a beginner, they can trust High Voltage Armament to provide the products they need to enhance their outdoor sports experience. If you are looking for 308 Winchester ammo in the USA, you should consider High Voltage Armament as your top choice for a supplier.
About High Voltage Armament
High Voltage Armament is a leading provider of firearms, ammunition, and accessories in Ohio, USA. The company is committed to ensuring that customers have access to the highest-quality products and services in the industry. With a focus on customer satisfaction, High Voltage Armament has built a strong reputation for providing reliable and affordable firearms and accessories for both novice and experienced users. The company's knowledgeable staff is always available to assist customers in selecting the right products for their needs, ensuring they have the best possible experience with their purchases.
Contact Information
High Voltage Armament LLC
421 Township Road 1135
Proctorville, OH 45669
Phone- 740-861-6690
Website- https://www.highvoltagearmament.com/
Source :
High Voltage Armament