High Voltage Armament Offers Top-quality Ammunitions that Meet Clients' Expectations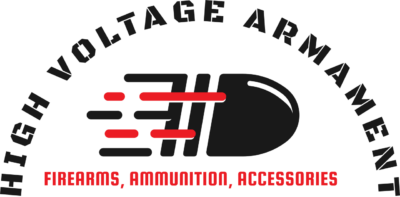 Press Release (ePRNews.com) - Proctorville, OH - Jun 23, 2023 - High Voltage Armament is a veteran and family-owned and operated company that came into existence due to its passion for hunting and shooting. As a result, it has driven them to enter the industry of ammunition, firearms, reloading, hunting, and self-defense. Nestled in rural Appalachia, they proudly call this region their home. The products they offer from their online shop are the ones that they personally use in their own hunting and shooting sports endeavors. With an extensive product line they offer for sale, they aim to cater to the needs of the firearms, ammunition, self-defense, optics, and hunting industry.
Answering a query, the company spokesperson said, "With an optic zeroed at 270 yards, a factory 150grain 300 Winchester magnum ammo has an effective range of about 318 yards before needing hold-over to compensate for bullet drop. With an optic zeroed at 250 yards, a factory 180 grain 300 Winchester magnum ammo has an effective range of about 300 yards before needing hold-over to compensate for bullet drop."
At High Voltage Armament, they only offer the best 300 Winchester magnum ammunition well designed for use in firearms chambered in .300 AAC Blackout, which is also known as 7.62x35mm. They provide the 147-grain and 150-grain silver tip 300-win mag ammo. The 147-grain 300-win magnum ammunition is FMJ. This means the ammos have a soft lead core encased in a harder metal jacket. And because of this feature, they are known for their reliable feeding, less fouling in the barrel, and ability to penetrate targets without expanding. In fact, as a result of being FMG, they offer good accuracy and consistent performance on the range. And that's why the ammunition is primarily intended for target shooting, training, and plinking. Same to the 150-grain ammo, the ammunition is typically packaged in boxes of 20 rounds, and there are ten boxes (200 rounds) per case.
The company spokesperson added, "The flat trajectory of the .300 Win Mag bullet allows skilled hunters with calibrated optics the ability to hit targets at 500 or even 1,000 yards away. For more insights, clients can contact us."
Other than the Winchester ammunition, High Voltage Armament is the go-to place to shop for Frankford Arsenal ammunition. They offer 44 mag ammo boxes suitable for storing and organizing .44 Magnum, .44 Special, and .41 Magnum ammunition. These calibers are commonly used in revolvers for various applications such as target shooting, self-defense, and hunting. Typically, the box can hold up to 50 rounds of ammunition. This capacity makes it convenient for carrying a significant amount of ammunition while keeping it secure and organized. Also, the box is typically available in a black/smoke color scheme with a hinged design that ensures easy access to the ammunition, allowing for quick reloading during shooting sessions. Those looking for 44 mag ammo can contact the company.
About High Voltage Armament
High Voltage Armament is a company whose core focus is to provide access to quality products in the areas of ammunition, firearms, reloading components, hunting gear, optics, self-defense gear, and more. They provide high-quality products that meet clients' expectations.
Contact Details
High Voltage Armament
421 Township Road 1135
Proctorville, OH 45669
Telephone: 740-861-6690
Website: https://www.highvoltagearmament.com/
Source :
High Voltage Armament