High Voltage Armament offers 45-75 and 9MM Ammo
High Voltage Armament, a top hunting & firearm company, offers 45-75 and 9 mm ammo.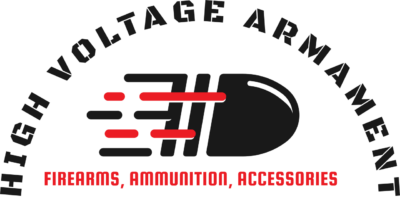 Press Release (ePRNews.com) - Proctorville, OH - Jun 30, 2023 - Hunting enthusiasts require tools to help them maximize their time and enjoy their experience on a hunting expedition. High Voltage Armament is a trusted hunting product company providing standard hunting tools and accessories. The hunting product company specializes in effective and quality products, including firearms, optics, hunting gear, reloading components, and self-defense gear. As a veteran and family-owned & operated company, they attend to the needs of their clients efficiently. They have professionals who are always available to assist and support their clients. Thus, their products include tactical, & revolver rifles, blanks, snap caps, gun parts, fixed-blade knives, lever action, single-shot, & semi-automatic handguns, black powder, scopes, rimfire, crossbows, high-capacity magazines, standard magazines, apparel, cooking & supplies, bolt action, pump action, and black powder accessories.
In response to a query about their services, the spokesperson of High Voltage Armament commented, "Our primary concern, as a client-focused company, is the satisfaction of our clients. We ensure all our products are sourced from reliable manufacturers. We also have our quality control team inspect and examine all the products in our inventory. Before putting out our products for sale, we check them out first to weigh their capacity, durability, and functionality. We are passionate about shooting and hunting exercises, which is one of the reasons why we are very familiar with the tools and accessories used for any hunting activity."
High Voltage Armament offers different hunting products. These products can be viewed on their website or at their store. The hunting company's professionals are well-experienced and can attend to any challenge clients may be experiencing. Their Underwood Ammo UNDERWOOD AMMO .300AAC 194GR. SUBSONIC 20-PACK can be purchased online at $75.99. This product comes with standard features. It has a caliber of .300 AAC Blackout and a bullet weight of 194 grains. It has a width of 2.4500, a length of 5.2000, and a height of 1.2000. The bullet type of this product is also copper solid. Therefore, those interested in getting 45-75 ammo can contact High Voltage Armament.
The spokesperson added, "There are numerous products on our website that you can check out or look through based on your preference. You can use the filter option to select the category of products you want to view or learn about based on their availability, action, caliber, brand, subcategory, and price. The CARLSONS SNAP CAP .45LONG COLT ALUMINUM 6PK is also another one of our standard products. This ammo costs $20.99. People interested in this product can easily order it on our website. It is made of aluminum material, its number per package is 6.0000, and its calibergauge is .45 Long Colt."
High Voltage Armament offers wide-ranging ammo. These include Underwood Ammo .45Colt 135GR. Extreme Defender 20-pack, Underwood Ammo .50 Beowulf 375GR. Lead flat nose 20-pack, and Shooting Dynamics pistol 9APDHP. Those who want to get 9 mm ammo can contact them.
About High Voltage Armament:
High Voltage Armamentis a leading hunting products company providing quality hunting gear and accessories.
Contact Information:
High Voltage Armament
421 Township Road 1135
Proctorville, OH 45669
Phone: 740-861-6690
Website: https://www.highvoltagearmament.com/
Source :
High Voltage Armament