High Voltage Armament offers Single-Shot Shotgun and Ammo Centerfire
High Voltage Armament, a leading hunting and firearm company, offers single-shot shotgun and ammo centerfire.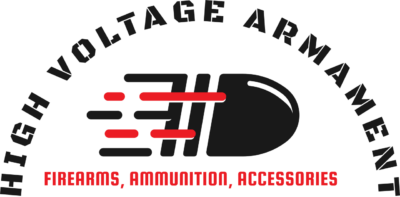 Press Release (ePRNews.com) - Proctorville, OH - Jun 29, 2023 - Activities such as hunting require both skills and the use of standard hunting tools and accessories. High Voltage Armament is a reliable and quality-focused hunting products company providing wide-ranging products, including reloading components, self-defense, firearms, optics, and other hunting gear. The hunting products company is a family-owned and operated company passionate about shooting and hunting tools. With years of experience in the industry, they know the tools, equipment, and accessories in high demand among people and those of superior quality. Thus, their products include snap caps, high-capacity magazines, semi-automatic handguns, cooking and supplies, bolt action, standard magazines, apparel, gun parts, black powder, tactical, blanks, scopes, fixed blade knives, revolver rifles, rimfire, crossbows, lever action, single shot, pump action, and black powder accessories.
In response to a query about their services, the spokesperson of High Voltage Armament commented, "You can trust us to provide hunting tools of industry standard. Our strong interest in hunting allows us to follow and stay up-to-date on recent and effective hunting tools. Based on the pattern of our services, we have become the go-to store for numerous hunting enthusiasts. We want all our customers to remain confident about our services and products. You can trust us to improve and make your hunting experience more pleasurable. This is why we carefully select the products we put up in our store and have our quality control professionals properly examine and scrutinize our products. They are also available to point you to the products that fit your budget and requirements."
High Voltage Armament offers its products in different categories. These include camping, shotguns, hunting, optics, knives, archery, ammo, magazines, accessories, and black powder. The excellence-driven hunting product company also pays close attention to the durability and functionality of all these products. Their Rossi Tuffy SSP1-TAN product is available for purchase online at $154.99. This product has a blue metallic color and a tan stock color. It has a width of 6.8500, a height of 2.3000, and a length of 33.1500. Therefore, those interested in a single shot shotgun can contact High Voltage Armament for their services.
The spokesperson added, "We have numerous shotguns in our inventory. These include EAA111344, CZ 06415, Tuffy SSP1-TAN, Tuffy SSP1-Gray, 101 Single Shot 930.235, 19253, and 42 Takedown 22435. We also have rifles. For instance, our Keystone Sporting Arms CHIPMUNK RIFLE DELUXE .22LR BLUED/WALNUT costs $248.99 and is available online. This product has a wood stock color and a blue metallic color. It is a sporting rifle with a barrel length of 16.1300 inches and an overall length of 30.5000 inches. It also has a width of 6.5000, a length of 32.1000, and a height of 3.0500."
High Voltage Armament provides top-quality ammo. These include Underwood ammo .45Colt 135GR. Extreme defender 20-pack, and Underwood ammo .32ACP 55GR. Extreme defender 20-pack. People who want to buy ammo centerfire can visit their store.
About High Voltage Armament:
High Voltage Armament is a top hunting product company providing wide-ranging hunting gear.
Contact Information:
High Voltage Armament
421 Township Road 1135
Proctorville, OH 45669
Phone: 740-861-6690
Website: https://www.highvoltagearmament.com/
Source :
High Voltage Armament