JRE Private Limited Offers Hydraulic Hose Specification For a Variety Of Industries
JRE Private Limited is a reputable manufacturer of hose assemblies and provides the best customer service.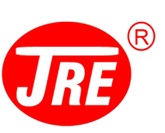 Press Release (ePRNews.com) - India - Apr 09, 2022 - JRE Private Limited is an industry-leading manufacturer of Flexible Hose Assemblies. The company offers a hose cutting machine that is perfect for a variety of industries. With several years of experience, JRE Private Limited has the knowledge and expertise to help you find the perfect hose assembly and other such parts.
In response to a query, JRE Private Limited's spokesperson said. " We at JRE Private Limited operate in two business verticals: one as a manufacturer of flexible hose assemblies and fittings, and the other as a representative of specialist equipment. Rubber, Composite, PTFE, and Stainless Steel hoses are manufactured by our manufacturing division for a variety of industries."
If you are looking to buy hose cutting machine, look no further than JRE Private Limited. They are a leading manufacturer of Flexible Hose Assemblies and offer a wide range of machines that will suit your individual needs. They are specialists in their industry and can provide you with top customer service.
The spokesperson further added. "Our production facility is ISO, CE, and ATEX certified. We represent several companies from the United Kingdom, Switzerland, Belgium, and Germany."
If you wish to buy single wire flexible hose, you will be pleased to know that JRE Private Limited has just announced the launch of their latest product in the line of Flexible Hoses. This new assembly is for use in harsh environments and has been designed with a reinforced casing, high-quality material, and single wire coil cables. The design of this hose assembly also allows it to be used as an emergency supply line without requiring any additional parts or tools. The hose can be easily connected to your current infrastructure by installing a coupling adapter or end cap fitting, which can be found at most hardware stores today. This is their latest solution for industries such as mining, construction, oil & gas, and electrical power distribution, which require reliable equipment in rugged conditions.
About JRE Private Limited
With its current in-house technology, JRE Private Limited is a pioneer in the field of flexible hose assemblies, producing the highest quality product for any application and industry. Hydraulic hose specification options and hose fittings from JRE Private Limited range in diameter from 5 mm to 400 mm. And with a working pressure range of up to 20,000 psi. They have a well-established reputation for quality, design, and customer satisfaction both in India and beyond. Wiese Europe, Ditec, Kompaflex, Sopat, Akvola, and TODO are some of the firms they represent.
Contact Information
JRE PRIVATE LTD.
39, Mistry Building, 635 JSS Marg,
MUMBAI – 400002 INDIA.
Tel. no. : 91-22-66368931 / 91-22-66368932
Email : info@jreltd.com
Website- http://www.jreltd.com/
Source :
JRE PRIVATE LTD.