JRE Private Limited Supplying a Wide Range of Flexible Hoses and Fittings from Its Partners Worldwide
JRE Private Limited, in addition to its manufactured products for many industrial applications, is now introducing a variety of flexible hose assemblies and fittings from several partner brands.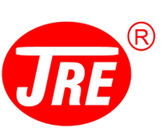 Press Release (ePRNews.com) - Mumbai - Mar 11, 2022 - JRE Private Limited, set up in 1981, is presently a global manufacturer and supplier of flexible connections and industrial hoses. The manufacturer offers a wide range of hoses and fittings, from composite hoses and utility rubber hoses to stainless steel hoses, FDA hoses, PTFE hoses, quick couplings, dry-break couplings, marine loading arms, roof drain systems, and rubber and metallic bellows. JRE supplies these products for applications like hydrocarbons, offshore, LPG, chemicals, cryogenics, paint, food, potable water, and floating roof tanks.
In a leading magazine interview, the spokesperson of JRE Private Limited revealed, "As part of our expansion plan, we have collaborated with multiple business partners to introduce a vast range of new products for industrial uses. For instance, our partner Wiese Europe is a leading manufacturer from Belgium for marine loading arms, specialised land loading arms, and folding stairs. Then, there is Ditec as the manufacturer of high-quality expansion joints that our esteemed customers can easily rely upon."
JRE also has partnerships with brands like Ultra Clean Tech, Gates and Eaton, and Aeroquip. The brand Ultra Clean Tech specialises in contamination control technologies for industries that require contamination-free hoses and tubes to prevent costly equipment downtime or failure. Their products are known to be premium hose cleaning and hose sealing solutions. On the other hand, Gates provides rubber hoses for industries wanting to buy flexible steam hoses. These rubber hoses find a variety of applications, such as rotary drilling, mud/cement, hydraulic, vibrator, tensioner, and motion compensator services.
The spokesperson further stated, "We supply hydraulic hoses and industrial hoses from Eaton, which has multiple manufacturing locations across the world. Eaton hoses are available in wide operating pressure ranges and sizes and with optimal levels of abrasion resistance, long-lasting durability, and high-performance transfer capabilities. We also have Eaton's Aeroquip performance products. Aeroquip is a brand that exists with more than 75 years of legacy. Apart from that, our customers can go for CPV high-pressure valves, especially the O-seal valves that come with a 100% bubble-tight and leak-proof design."
JRE has developed a strong partnership with Finn Power India, which provides hose crimping machines, hose cutting machines, hose skiving machines, and special nut crimping machines and cable crimping machines from Finland. JRE now offers Finn Power service in India through its trained sales and service team. For critical applications, JRE supplies the metallic and fabric expansion joints from Kompaflex, which has become a key partner among large equipment manufacturers and end-users in the development of innovative and unique solutions. Some other key partnerships of JRE include those with Destec, SOPAT, TUDERTECHNICA, TS Fasteners, STRAUB, akvola Technologies, Hosebun, CavMac, Fitto Fittings, and Matec Group.
About JRE Private Limited:
JRE Private Limited runs two business verticals of flexible hose assemblies and fittings and specialised equipment. JRE's manufacturing unit is ISO, CE, ATEX certified. Whether industries need to buy hydraulic hoses or ducting, JRE offers it all. Customers can find a wide range of hoses and hose fittings, from 5 mm to 400 mm diameter and with a pressure range of up to 20,000 psi working pressure.
Contact Information:
JRE Private Limited
39, Mistry Building, 635 JSS Marg,
Mumbai – 400002, India
Phone: 91-22-66368931 / 91-22-66368932
Email: info@jreltd.com
Website: http://www.jreltd.com/
Source :
JRE Private Limited