JRE Private Limited Offers Finn Power Products in India
JRE Private Limited, a trusted flexible hose, and camlock coupling manufacturer offer Finn Power products in India.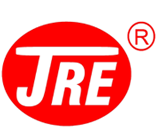 Press Release (ePRNews.com) - India - Jul 06, 2022 - For many industrial projects, companies require quality equipment, tools, and materials to deliver professional and satisfactory results. JRE Private Limited is a leading manufacturer of flexible hose assemblies and a supplier of a wide range of specialized equipment. The company was founded in 1981 by the late Shri.J.M.Mehta, who is also the founder of JR Group of companies and J. ROSALES PVT. LTD & ROYAL INDIA CORPORATION. They provide petrochemical and power organizations with products for projects involving flexible connections. Their focus is to ensure customers get satisfactory products at all times. Thus, they offer products such as roof drain systems, roof drain hoses, metallic bellows, API couplers, rubber bellows, stainless steel hoses, specialized rubber hoses, and composite hoses.
In response to a query about their services, the spokesperson of JRE Private Limited commented, "We provide a variety of services, and we have two business verticals. Our company is recognized as a flexible hose assemblies and fittings manufacturer and also a representative of specialized equipment. We are partners with various companies from countries such as Switzerland, Belgium, Germany, and England. These companies include ditec, Wiese Europe, matec group, CPV, Finn power, kompaflex ag, DESTEC, CavMac, Akvola, and many more. Also, the products we manufacture include stainless steel, PTFE, composite, and rubber hoses. You can trust us to provide you with the best services and products."
At JRE Private Limited, they provide customers and clients with quality products, as they are committed to using the standard tools and equipment in their operations and are partners with various reputable companies. They have a wide range of products in their store and continuously improve the quality of their services daily. As a solution-focused company, they provide customers with rubber hoses, as well as thermoplastic composite hoses, dry break coupling, marine loading arms, and PTFE (smooth) & (convoluted) bore flexible hoses. Thus, those who would like to contact a flexible hose manufacturer can reach out to JRE Private Limited, as their PTFE hoses can be used to transfer various aggressive chemicals.
The spokesperson added, "We have been in the industry for quite some time, and we understand the different needs of clients and customers. We began operations with low-pressure rubber hoses, and then we added specialized hoses for downstream, midstream, upstream, steel, chemical, defense, food, and pharmaceutical industries. Today, you will find in our inventory products such as quick-release hose connections, PVC hoses, ducting, cryogenic hoses, and many more. We also have international principals that offer rig and production hoses, including choke and kill hoses (API 16C), rotary and vibrator hoses (API 7k), and BOP hoses and production hoses (API 17k)."
As a pioneer in flexible hose assemblies, JRE Private Limited has several certifications. These include Atex, ISO 9001, CE, IS0 14001, and ISO 18001. For a trusted camlock coupling manufacturer, organizations can contact JRE Private Limited.
About JRE Private Limited:
JRE Private Limited is a reliable flexible hose assemblies and couplings service provider. Customers can also get finn power India products from them.
Contact Information:
JRE Private Limited
39, Mistry Building, 635 JSS Marg,
Mumbai – 400002, India.
Phone: 91-22-66368931, 91- 22 66368932
Email: info@jreltd.com
Website: https://www.jreltd.com/
Source :
JRE Private Limited