JRE Private Limited Offers Quality Single Wire Flexible Hoses, TODO Coupling, and Hydraulic Hose Pipes
JRE Private Limited, a leading supplier of different specialized equipment for the power and petrochemical industry, produces TODO coupling, single wire flexible hose, and hydraulic hose pipe.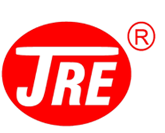 Press Release (ePRNews.com) - Mumbai - Jan 08, 2022 - JRE Private Limited was established more than 40 years ago by Late Shri. J.M and their vision are to become top producers of flexible hose assemblies and to provide quality services to industries where flexible connections are needed. The company began its operations with low-pressure rubber hoses and they later continued with specialized hoses useful for upstream, midstream, downstream, steel defense, food, and pharmaceutical industries. Through the years, they have now diversified as a technology service provider to different companies around the globe.
In response to a query about their services, the spokesperson of JRE Private Limited commented, "Our years of experience in this field has made us offer not only rubber hoses but, also other essential products. Some of these products include corrugated SS flexible hoses, smooth and convoluted bore flexible hoses, thermoplastic composite hoses, cryogenic hoses, dry break coupling, breakaway coupling, PVC hoses, Ducting, metals, and rubber bellows. All of these products are of great quality, and they are fit to meet any application where flexible connections are needed".
JRE Private Limited has two business verticals, which are flexible hose assemblies and fitting manufacturing, and representatives of specialized equipment. Their manufacturing division produces rubber, composite, PTFE, and stainless steel hoses for various industries, and the quality of their products is not in doubt, as they are certified by ISO, CE, and ATEX. As a pioneer in the field of flexible hose assemblies, they have been able to prove themselves in the world market and the production of quality and top-notch design for their teeming customers. Companies that want to buy single wire flexible hose can contact them via their website for their services.
The spokesperson of JRE Private Limited further commented, "We place premium importance on customer satisfaction and profitable growth, and we have been able to do this via research and development, resource productivity, cost-effectiveness, teamwork, and total quality. This has made us well-known in India and the global market with a proven track record for quality, design, and customer satisfaction. Some of the companies we represent include wiese Europe, Ditec, Kompaflex, Sopat, Akvola, and TODO".
At JRE Private Limited, they also do dry break coupling, and it is an internationally preferred hose connection device that provides an automatic mechanism to seal off both the hose and the fixed pipe end when the hose is disconnected. It is much safer, environmentally responsible, and a technologically advanced replacement for quick release and Camlock Coupling. Companies therefore that want to purchase TODO coupling can contact JRE Private Limited for more information.
About JRE Private Limited:
JRE Private Limited is a trailblazer in the field of flexible hose assembly, and with their state-of-the-art technology, they produce the best quality products for any application and industry. For products such as hydraulic hose pipe, they have them in different specifications, and companies can use them based on their requirements.
Contact Information:
JRE Private Limited
39, Mistry Building, 635 JSS Marg,
Mumbai – 400002,
India.
Phone: 91-22-66368931, 91- 22 66368932
Email: info@jreltd.com
Website: https://www.jreltd.com/
Source :
JRE Private Limited