JRE Pvt. Ltd. Offers Hydraulic and Rubber Hoses in India
JRE Pvt. Ltd. is a reputable manufacturer and supplier of rubber hoses, hydraulic hoses, and couplings for commercial and industrial clients in India.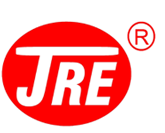 Press Release (ePRNews.com) - India - Jan 05, 2023 - JRE Pvt. Ltd. is a leading manufacturer of high-pressure and speciality industrial gas hoses in India; the company has implemented world-class facilities to manufacture and supply high-quality customised pressure pipelines, including all variations of rubber-covered rubber hose assemblies.
The spokesperson for JRE said. "We have come a long way since our inception, and now we are a leading supplier of hose assembly solutions to major industrial sectors. This evolution can be attributed to several factors, which include our continuous focus on developing innovative solutions to our customer's needs, our ability to adapt to changing customer requirements, and our commitment to quality."
The attributes mentioned above have helped JRE diversify its business to incorporate a variety of high-pressure hydraulic hose assembly and value-added tubular solutions such as Industrial Hose Assembly & Transportation Solutions, Fire Fighting Systems, Specialty Products Group, Thermal Insulation Services, and Environmental Engineering Solutions. Today, JRE is a leading manufacturer of high-quality rubber tubing in India and has diversified into the global market. Those who are searching for hydraulic hose specifications should visit the official website of JRE Pvt. Ltd. For details and price options.
The representative for JRE Private Limited stated in answer to a question about Teflon hoses. "Other types of hoses might be more commonly available and less priced, but they don't offer the same level of use, effectiveness, or functionality. Due to their qualities, Teflon hoses are a great choice for industrial applications. They are stable, highly resilient, have a very low coefficient of friction, can withstand high temperatures, and are very easy to clean."
Hydraulic Hoses can be supplied with different wall thicknesses, colour coating, different diameters, with different bend radiuses according to customers' requirements. The company has always been at the forefront of introducing new technologies and process innovations to develop better-quality product ranges. It has also developed a range of custom-engineered composite hose assemblies based on customer feasibility studies. The company has designed its own testing machines to stress test the products to meet the most demanding application conditions. At present, the company is catering to various segments of the Indian and international market with its range of products which include low-pressure rubber hose assemblies and medium-pressure rubber hose assemblies. Those who are looking to contact a rubber hose manufacturer should consider JRE Pvt. Ltd. As their top choice.
About JRE Pvt. Ltd.
JRE started with a simple goal – to manufacture high-pressure flexible rubber hoses to stringent standards. Today, the company is a global provider of highly specialised industrial hoses & fittings, specialising in Chemical Hoses, Black Rubber hoses, Stainless Steel Braided Flexible Hoses, Petroleum Hoses & Fittings, Hydraulic Tubes, Control Cables, and Industrial Air Hoses. The company has held an ISO-9001:2008 certification since the year 2000 and offers a comprehensive range of high-tech plastic pipes and fittings. If you are looking to buy Eaton hoses in India, you should consider JRE Pvt. Ltd. As your top choice.
Contact Info.
JRE Private Limited
39, Mistry Building, 635 JSS Marg,
MUMBAI – 400002 INDIA
Phone- 91-22-66368931 / 91-22-66368932
Email- info@jreltd.com
Website- https://www.jreltd.com/
Source :
JRE Private Limited