JRE Private Limited Providing Industry Standard Products such as Flexible Hoses, Hydraulic Hoses, and Steam Hoses
JRE Private Limited, a reputable hydraulic hose, steam hose, and flexible hose manufacturer in India providing petrochemical and power industries with quality products.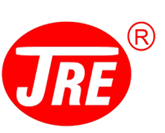 Press Release (ePRNews.com) - India - Dec 22, 2021 - JRE Private Limited manufactures and assembles a wide range of flexible hoses and couplings, as well as supplies numerous specialized equipment to the petrochemical and power industry. The company's inventory contains quality products which include hydraulic hoses, utility rubber hoses, composite hoses, stainless steel hoses, FDA hoses, PTFE hoses, dry break couplings, breakaway couplings, roof drain hoses, specialized rubber hoses, roof drain systems, PUHB saddles, metallic bellows, rubber bellows, API couplers, and more. Being representatives of establishments such as Kompaflex, TODO, Akvola, Wiese Europe, Sopat, and Ditec, the company ensures to deliver affordable products which are also in line with industry standards and customers' needs.
In response to a query, JRE Private Limited's spokesperson commented, "Set up by Late Shri. J.M. Mehta in 1981, JRE Private Limited's founder is also the founder of JR Group of Companies, including J. ROSALES PVT.LTD and ROYAL INDIA CORPORATION. Our company is a success-driven one, and we are highly motivated about becoming a premier manufacturer of flexible hose assemblies, as well as providing various industries with flexible connections. We began our operations with low-pressure rubber hoses, then moved on to specialize in hoses which are ideal for upstream, midstream, downstream, steel, chemical, defense, food, and pharmaceutical industries".
At JRE Private Limited, they provide industries with several hydraulic hoses with varying dash sizes, bend radius mm., and operating pressure psi. Among these are JRE 1 – SAE 100 R1, JRE 2 – SAE 100 R2 A, JRE 3 – SAE 100 R3, JRE 4 – SAE 100 R4, JRE 5 – SAE 100 R5, JRE 6 – SAE 100 R6, JRE 7 – SAE 100 R7, JRE 8 – SAE 100 R8, JRE 9 – SAE 100 R9, JRE 10 – SAE 100 R10, JRE 11 – SAE 100 R11, and more. These hydraulic hoses are applicable for hydraulic oils, water, crude, gasoline, diesel, air, fuel, and lubricating oils, among others. Thus, industries that want to buy hydraulic hose can get in touch with JRE Private Limited.
The spokesperson further added, "At JRE Private Limited, we are groundbreakers in the flexible hose assemblies industry. With top-notch innovative technology, we can manufacture premium products for vast industries and applications. We have a variety of hoses and hose fittings, which range from 5 mm to 400 mm dia. They also possess a pressure range of up to 20,000 psi working pressure. One other thing to know about our company is that we are renowned in the whole of India, as well as in the global market, and we are recognized for accomplishments in the design products, their quality, and for customer satisfaction".
Some of the companies represented by JRE Private Limited are from countries such as Germany, England, Belgium, and Switzerland. As a reliable flexible hose manufacturer, their manufacturing division has several certifications, which include ATEX, CE, and ISO. At JRE Private Limited, they also make sure to update their equipment and technological tools, as this fosters consistency in the delivery of quality products in a highly effective manner.
About JRE Private Limited:
JRE Private Limited focuses on producing and supplying flexible connections for numerous industries. The company also offers varieties of utility rubber hoses, including heavy-duty air/water hoses, rock drill hoses, pneumatic tool hoses, as well as steam hoses. Therefore, industries interested in their services can rest assured that they are also a trusted steam hose manufacturer.
Contact information:
JRE Private Limited
39, Mistry Building, 635 JSS Marg,
Mumbai – 400002 India
Phone 1: 91-22-66368931
Phone 2: 91-22-66368932
Email: info@jreltd.com
Website: https://www.jreltd.com/
Source :
JRE Private Limited