JRE Private Limited Supplies Rubber Bellows, Kompaflex Joints, and Steam Hoses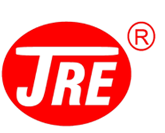 Press Release (ePRNews.com) - Mumbai, India - Jan 20, 2018 - Located in Mumbai, JRE Private Limited is a top-tier manufacturer of flexible hose assemblies as well as services related to the flexible connections industry. Divided into two divisions, the company specializes in the assembly of flexible hoses and couplings and also supplies specialized equipment for power and petrochemical industries. The company was founded in 1981 by the late Shri. J.M. Mehta and has ever since grown to become an industry pacesetter utilizing the latest technology advancements in their operations to ensure clients get top-of-the-class products. They have had the fortunate opportunity to work with a whole spectrum of clients from different industries and pride themselves on the relationships that they have been able to create and nurture which ensures their clients come back again and again.
Talking about their bellow solutions, the Sales Executive said, "When looking for the best bellow manufacturer, you should go no further than JRE Private Limited. This has been one of our specialties for decades and we have been able to deliver these products to different customers in bulk at competitive prices. Our rubber bellows are made from superior material and are multi-talented in terms of pressure, temperature and pumped fluid resistance. The bellows require a great deal of both specialist and universal know-how and by far constitute the largest bit of Ditec production. For more details, you can talk to our capable customer care team and have your concerns addressed."
In the modern society, getting a reliable rubber bellow manufacturer that will live up to their world of quality, affordability, and high-performance is rare. Hence, when one is looking for a rubber bellow manufacturer, they have to do the necessary research to ensure they're shopping from a company that is known to be good at this trade. With that in mind, JRE Private Limited has been known to offer durable, high-performance rubber bellows for years now. Their dedication to providing quality is unwavering and they work in tandem with the client to ensure they provide them with what they need. They're always ready to serve and promise only the best.
Speaking about the Kompaflex expansion joints, the Sales Executive added, "Among the products we also offer are Kompaflex expansion joints that come in different specifications and can be utilized in various applications. Kompaflex is a Swiss company that we have partnered with that's known for their exceptional fabric expansion joints for critical applications. Among the materials used in the production of these expansion joints include stainless steel metals, carbon metals, titanium, nickel, Inconel, Monel, hastellow and other materials available upon request. These items go through a stringent quality control process, hence one can be sure they are getting the best value for their money."
JRE Private Limited has since its inception strived to become the best steam hose supplier working with clients from different sectors to ensure that all their application needs are catered to. Their steam hoses are made of synthetic rubber and offer excellent heat aging properties and work in pressures of 7, 10 and 16 bar. Their safety factor is ten times working and their temperature tolerance ranges from -40 degrees through to 235 degrees. They display high-performance in any application and has attracted high satisfaction ratings from customers.
About JRE Private Limited
JRE Private Limited is a leading supplier of flexible hose assemblies in India and around the world. The company comprises of a team of brilliant individuals from the engineering team through to the customer care team who are passionate at what they do and make sure that all their customers are smiling.
Source :
JRE PRIVATE LTD