JRE Private Ltd Offering Top-Notch Dry Break Couplings at Competitive Prices
JRE Private Ltd, the recognised leader in the Indian flexible connections market, is offering high-performance, reliable, safe, and affordable Dry Break Couplings at competitive prices.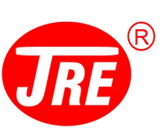 Press Release (ePRNews.com) - Maharashtra, India - Feb 05, 2022 - JRE Private Ltd continues to conquer new frontiers with a strong focus on technological innovations, massive engineering capabilities, and team spirit. The company started as an unassuming entity in 1981 and went on to be a major player in the flexible hose assembly and fittings market. Presently, JRE is designing, manufacturing, and marketing flexible hoses, couplings, alongside marine loading arms, PUHB saddles, bellows, hose movers, hose rack, folding cages, and stairs. Bearing near-zero defects, the products are designed to perform across applications and industries, even in extreme pressures and temperatures.
The spokesperson at JRE Private Limited recently stated, "JRE Private Limited has over 40 years of experience in catering to every industry where flexible hoses are a priority. That includes Hydrocarbons, LPG, Cement, Offshore, Chemicals, Cryogenics, Utility, Paint, Food, Potable Water, and Hydraulics. Our product portfolio is extensive and backed by quality assurance. From procuring materials to packaging and delivery, we keep quality as a measure of performance across the entire value chain. No order is too big or too small for us. We guarantee quick turnaround times without compromising quality, regardless of the order size. Plus, we ship internationally. All that makes us the leading destination to buy flexible hose manufacturer."
Speaking of hoses portfolio, JRE Private Limited offers rig hoses, hydraulic hoses, composite hoses, utility rubber hoses, specialized rubber hoses, FDA hoses, stainless steel hoses, and PTFE hoses. The coupling range is also vast, featuring Food Industry Couplings, Ground Joint Couplings, Quick Release Couplings, Quick Camlock Couplings, and Chicago Couplings. Lately, JRE has diversified its operations into two business vectors. One is dedicated to manufacturing while the other ensures technology services on behalf of some of the top European brands, including CPV, Eaton, Finn Power, Wiese Europe, TS Fasteners, DELMECO, KOMPAFLEX, DITEC, TODO, SOPAT, STRAUB, HOSEBUN, MATEC, FITTO Fittings, CAVMAC, and SUBITEC.
On Dry Break Coupling, the spokesperson further stated, "Dry Break coupling presents the most feasible way to handle fluids, especially in settings where accidental spillage can be catastrophic. These couplings ensure an automatic mechanism, plugging off the hose and the fixed pipe at times when the hose is disconnected. That's why they also call them Dry Disconnect Coupling. Not only Dry Break Couplings are a safe bet but also easy to use. At JRE, we have a tradition of providing near-zero defect Todo Dry Break Coupling. Typical of our products, these couplings are designed to perform even in trying conditions."
JRE Private Limited provides Dry Break Couplings in sizes ranging from 1″ (DN19 – DN32) to 6″ (DN150). While aluminium, gunmetal, and stainless steel 316L are used for manufacturing, the company is open to using any other material on request. These couplings are good enough to endure working pressure of 10-25 bar and test pressure of +50%. Also, they feature a 'No Spill' Technology to prevent disastrous spillages. Like all JRE products, Dry Break Couplings come with a reasonable price guarantee and quick and safe deliveries across India and beyond.
About JRE Private Limited:
JRE Private Limited is a manufacturer and technology service provider headquartered in Mumbai since 1981. It manufactures hoses and fittings, along with representing some of the leading global speciality equipment brands from Europe, including Finn Power India.
Contact Information:
JRE Private Limited
39, Mistry Building, 635 JSS Marg,
Mumbai – 400002, India
Phone: 91-22-66368931 / 91-22-66368932
Email: info@jreltd.com
Website: http://www.jreltd.com/
Source :
JRE Private Limited