SEALEXCEL Offers High-Performance Fittings and Valves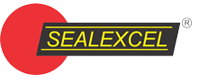 Press Release (ePRNews.com) - Mumbai, India - Jul 10, 2018 - An accumulative expertise of more than two decades has seen SEALEXCEL rise to be a globally reputed manufacturer and distributor of premium quality fittings and valves. The company has risen to become a brand name synonymous with their range of products which are primarily used for CNG, instrumentation, pneumatic, and hydraulic applications. SEALEXCEL boasts of two state-of-the-art manufacturing facilities from where all their productions take place before being imported to various destinations worldwide.
Speaking about the factors behind their immense success, the Directing Manager said, "The manufacturing industry is constantly subjected to pressure from the market as clients continue seeking more advanced and better options. Our strong foundation that is based upon our engineering expertise, the drive to maintain product accuracy, and make timely deliveries has been a rising pillar over the years. We then complement the extensive framework by maintaining a team of like-minded individuals who understand your demands and work towards achieving them. You, therefore, have in us the assurance of a partner whose joy is in the outstanding solutions we provide each time."
Bleed valves play a critical role in varied industries where the removal of accumulated hot air is required. SEALEXCEL ranks highly among the best bleed valves manufacturers and is on record for their products that have proven to have flawless functionalities. Among the critical features of their bleed valves are the compact piece installation design, high operating parameter pressure rating, and a flow co-efficiency of 0.25. SEALEXCEL has also included in their bleed valves a vent tube for directing excess gas and liquid from the system line.
Talking about their stainless steel push on fittings, Sales Manager said, "The popularity of our push on fittings continues rising each year as they find use in a number of industrial application processes. All the fittings are made of the SS316L material which is widely preferred for their remarkable characteristics and durability. You never have to worry about where you can buy push on fittings as we maintain a comprehensive inventory that contains all models for different connections. We are a name you can trust, and with the variety of push on fittings model designs that constitute a central part of our production lines there is a befitting solution for your needs."
Many clients prefer to buy push tube fittings given their ease in installation and the tight grip they provide to maintain stability in connections. SEALEXCEL has cultivated a reputation for their world class fittings which are manufactured through the latest technological processes to ensure precise designs. Customers as such have the assurance of reliable push tube fittings which perform flawlessly in high-end environments. SEALEXCEL takes extra caution to guarantee leak-tight sealing systems as all their fittings are subjected to rigorous testing to prove their quality standards.
About SEALEXCEL
SEALEXCEL is an ISO certified manufacturing company whose focus has been in the designing and production of valves and fittings which meet the high-performance requirements in various industrial processes.
Source :
SEALEXCEL (INDIA) PVT. LTD.