Wholesale Direct Offers a Wide Range of Take Away Food Packaging Supplies
Wholesale Direct is offering an extensive range of food packaging supplies that are ideal for packing and serving takeaway meals.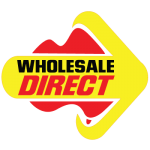 Press Release (ePRNews.com) - Kemps Creek, NSW - Jul 23, 2018 - Wholesale Direct is a reputable online store that supplies a wide range of food service, packaging, and washroom products to restaurants, hotels, cafes, take away shops, fast food outlets, clubs and pubs. The business commenced more than 20 years ago and was formerly known as Docket Books 'R Us. After initially supplying restaurant docket books to restaurants and cafes in the local area, the company's customer base slowly expanded to cover regional NSW, Adelaide, Canberra, Perth, Darwin & Hobart respectively. Soon after Wholesale Direct took over the company, which resulted in the dramatic expansion of the company's product range.
Providing an insight into Wholesale Direct, its marketing executive in an interview commented, "Wholesale Direct has seen a lot of changes over time but the ingredients of our success (a loyal customer base, wholesale prices, extensive product knowledge, and fast and efficient service) still remain the same. Our sole aim is to provide wholesale prices direct to restaurants, which enables restaurants and cafes of all sizes to enjoy competitive prices that were once only available to large restaurant chains and franchises. As a result, restaurants counting on us enjoy huge savings on the purchase of all their disposable packaging products."
Wholesale Direct offers a variety of food grade and reliable products, such as paper coffee cups, portion cups, plastic containers, plastic cups, and restaurant docket books. Garbage bags, napkins, paper tablecloths, plastic cutlery, register rolls, drinking straws, and toilet paper are also there for the taking. The product brands offered by the company are well recognized in the industry and include Merino napkins, Solo Cups, and more. Customers can buy all these products online using Wholesale Direct's secure platform. The company also offers a Fast Shop option, which allows customers to view their past orders online, update relevant details and checkout with ease.
Talking about the takeaway food packaging supplies on offer, the marketing executive added, "At Wholesale Direct, we roll out a wide range of food packaging products that are ideal for serving takeaway meals at restaurants, cafes, and fast food outlets. Plastic takeaway containers, food trays, foam clams, pizza boxes, sandwich wedges, chip cups, foil containers, and our Enviro range are all available online. Our plastic takeaway containers are made from a sturdy PP material that is resistant to heat and is microwave-safe. All our plastic takeaway containers have lids that fit securely to prevent spillages. The disposable food containers are available in a wide range of sizes with round and rectangular bases."
Wholesale Direct is indeed a great resource for buying take away food packaging supplies. The Company's efficient processing and dispatching procedures ensure shipping orders from the warehouse within 24 hours of order booking. If customers receive damaged goods or don't find the received order suitable, they can simply send it back for a refund of the entire order amount. High-quality products and such remarkable customer services altogether make Wholesale Direct a reliable resource for the supplies for food packaging in Australia.
About Wholesale Direct:

Wholesale Direct is a provider of high-quality and competitively priced food service, packaging and washroom products. The company stands tall as a preferred supplier to some of the country's best restaurant and hotel chains, including Sushi Train, The Coffee Club, and Best Western Hotels. Restaurants chains and small cafes can rely on the company to buy plastic takeaway containers and make big savings.
Contact Information:
Wholesale Direct
PO BOX 38 Kemps Creek NSW 2178, Australia
Phone: 1300 586 246
Fax: 1300 586 953
Email: sales@wholesale.com.au
Web: https://www.wholesale.com.au/
# # #
Source :
Wholesale Direct