Haney Door Service Offers Professional Garage Door Repair Service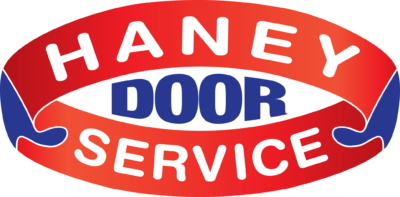 Press Release (ePRNews.com) - Rancho Cordova, CA - Apr 07, 2022 - Haney Door Service is a garage door company that is a family-owned and operated business. It is one of the top residential and commercial garage service companies in the greater Sacramento area. They only deliver the most durable, top-quality garage doors and repair services in the industry. And if a client already has specifications in mind and wants to customize their garage door to meet their needs, the company has them covered. Typically, they combine reliable, top-quality products with excellent garage door repair and customer service to drive consistent, professional results.
Answering an inquiry, the company spokesperson said, "There are numerous things that can cause a spring to break quicker. The weight of the garage door can be higher than the spring is designed for, and the spring may be overwound, causing extra stress on the spring. This is typically like bending steel too much. It usually damages the steel, and it does not return to its correct shape."
When it comes to garage door repair service in Roseville CA, Haney Door Service offers quality-backed garage repair service that drives consistent and professional outcomes. As a result, the company has earned a reputation for top-quality garage repair service that puts clients' needs first in the greater Sacramento area. The company is well-known for paying exquisite attention to detail while making clients' satisfaction our top priority. Their repair solutions are always long-lasting and consistently put clients' needs first. And no matter the problem, they always provide the reliable and affordable solution clients always seek.
The company spokesperson added, "Also, temperature changes affect a spring. Most springs break on colder days than hot days. Cold steel is less malleable than hot steel. Chemicals in the garage can also cause the spring steel to weaken. There are cases where pool chlorine seems to affect the steel and significantly decrease the lifecycle of various springs. Other possibilities include manufacturing defects in the making of springs and many more. A garage door spring will eventually break, and the more one uses the garage door, the more likely the door will break."
At Haney Door Service, they are always available 24/7 for garage door repairs and as well as installation services. Their team always answers any call any time of day, all days of the week, to ensure they are available whenever and wherever clients need their assistance. Their service trucks are always fully stocked and ready to roll 24 hours a day. Additionally, their technicians are friendly and skilled. Thus, they work efficiently to get the job done quickly so that clients can enjoy using their garages once again. The quality of their craftsmanship is of the highest standards, and they never compromise on the quality of their garage repair service to reduce the costs, but they always give each client options to meet their repair budget. So, those wanting reliable garage door repair in Stockton CA should consider contacting the company.
About Haney Door Service
Haney Door Service is a top company focused on providing clients with garage door services that exceed their expectations. Those wanting garage door spring replacement in Elk Grove, CA, can contact the company.
Contact Details
Haney Door Service
2668 Mercantile Dr., Suite D,
Rancho Cordova, CA 95742
Telephone: (916) 534-4538
Website: https://www.haneydoor.com/
Source :
Haney Door Service