High Voltage Armament Provides Multiple Waterfowl Ammo in the USA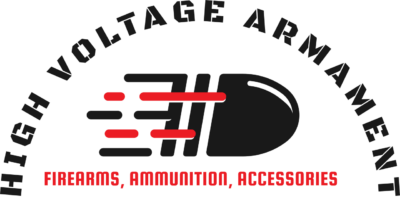 Press Release (ePRNews.com) - Proctorville, OH - Jun 23, 2023 - High Voltage Armament offers a vast range of firearms and self-defense gear. They also provide ammunition, reloading components, optics, and other accessories. The company is committed to ensuring clients get a safe online shopping experience. That is why, they employ Secure Socket Layer (SSL) technology to protect one's sensitive information. The company seeks to provide quick delivery services to all of its clients,
Speaking about barrel lengths, the company spokesperson said, "There are different barrel lengths available in the market. Some of the common lengths include 20″-24″ barrels and 26″-28″ barrels. 20′-24″ barrels are short barrels that are ideal for turkey hunters who are taking careful aim at standing-still birds. They are too short for wing shooting, as accuracy usually suffers. On the other hand, 26″-28″ barrels can be used for all shotgun applications, including wing shooting and slug hunting. The 26″ barrels are usually lighter and more maneuverable than the 28″ barrels. For more information about barrel lengths, clients can consider contacting us."
In the past, turkey hunters killed the birds using run-of-the-mill lead game loads. The ammo they employed has various considerable limitations. 30 yards were typically the maximum range for a lethal shot on turkeys. Nowadays, turkey loads come in a vast range of configurations. Most of them kill gobblers more effectively and at longer ranges than the ammo utilized in previous years. One can be able to shoot bigger payloads of pellets at rapid speeds, even with small-bore 20-gauge shotguns. Some of the common types of turkey loads include tungsten, steel, and lead. Those wondering where to purchase Turkey ammo in the USA can consider contacting High Voltage Armament.
Offering a guide for waterfowl load selection, the company spokesperson said, "Here are some things to consider when choosing the right waterfowl load. Clients need to determine the type of bird species they plan to hunt since large shot sizes are used for hunting large species of goose or duck successfully. They should consider the weather conditions of their local area. This is because high winds can blow shots with less density off target and disperse patterns somewhat at longer ranges. Moreover, weather elements such as moisture can make guns and ammo rust if not cleaned after use. Thus, clients need to look for ammo made from materials that have high corrosion resistance."
Looking for the best Waterfowl ammo in the USA? High Voltage Armament offers an extensive range of exceptional waterfowl ammo. Some of their products include Shooting Dynamics Waterfowl Hunting, 123ST15B, American Clay & Field Sport Loads HT128, and Hevi-Metal Turkey 33345. The company has professionals who are passionate about hunting and shooting. They typically understand what a discerning hunter desires and needs from their ammo. That is why, the company is committed to sourcing products from top manufacturers around the globe. With them, clients can rest assured of getting the right ammo for any waterfowling application.
About High Voltage Armament
High Voltage Armament is a company that understands that hunting is not a one-size-fits-all activity. That is why, they offer a wide array of hunting guns and ammunition that best meet one's needs and budget.
Contact Details
High Voltage Armament
421 Township Road 1135
Proctorville, OH 45669
Telephone: 740-861-6690
Website: https://www.highvoltagearmament.com/
Source :
High Voltage Armament