JRE Private Limited Manufactures Efficient yet Affordable Utility Rubber Hoses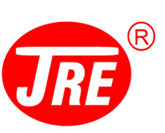 Press Release (ePRNews.com) - Mumbai, India - Feb 06, 2018 - JRE Private Limited, a Mumbai-based operation making flexible hose assemblies and related products, is manufacturing and supplying a broad range of efficient yet reasonably priced utility rubber hoses in India and beyond.
There is a touch of brilliance in everything that JRE Private Limited does – be it manufacturing flexible hoses and related products or representing top specialised equipment brands. Since the year 1981, JRE has focused on resource productivity, and research and development to keep up with international quality standards, and changing market demands. The manufacturer owns ultra modern facilities where production takes place with the right mix of innovation and proven techniques under strict quality compliance. The combination allows the manufacturer to deliver near-zero defect products to a global clientele across multiple sectors, including offshore, refinery, rail and truck wagon, jetty, lube, bunkering, tank farm, chemical, food and paint.
Replying to a query related to JRE Private Limited's core competencies, one of its executives recently stated, "JRE is comprised of two divisions. One is dedicated to manufacturing and assembling flexible hoses and couplings, while the other is a supplier of specialized equipment for the petrochemical and power industry. As a manufacturer, we bring forth a range of top quality marine loading arms, roof drain hoses and systems, API couplers, metallic bellows, rubber bellows, PUHB saddles, hose movers, hose rack, along with folding cages and stairs. Our products are efficient, reliable and tailored to the client's exact application needs."
JRE specialises in manufacturing rig hoses, composite hoses, utility rubber hoses, specialized rubber hoses, stainless steel hoses, FDA hoses, PTFE hoses and hydraulic hoses. The manufacturer is also a trusted source for couplings, including Quick Release Couplings (QRC), Quick Camlock Couplings, Ground Joint Couplings, Chicago Couplings and Food Industry Couplings. Nonetheless, it represents global specialised equipment brands like Wiese Europe, DITEC, Kompaflex, CavMac, SUBITEC, AKVOLA Technologies, SOPAT and TODO. Moreover, JRE offers competitive pricing, allowing clients access to quality products without having prices as a barrier.
Offering information on the Utility Rubber Hoses on offer, the executive further stated, "JRE has an impressive record when it comes to manufacturing Utility Rubber Hoses for all needs and budgets. Our Utility Rubber Hose selection is inclusive of heavy duty air hose, water hose, rock drill hose, pneumatic tool hose and steam hoses. Concerted efforts, quality compliance and attention to detail run deep in the design and production of Utility Rubber Hoses. As such, buyers can expect high performance, efficiency and reliability in each application."
JRE's heavy duty air and water hose is apt for general purpose air and water application in industries and irrigation. It has a lining, which is made of natural and synthetic rubber blend, while the cover is a result of a natural rubber with good ageing properties. The manufacturer uses synthetic yarn with a high level of retention as reinforcement for better performance in the temperature range of 40°C to + 80°C and working pressure of 12 bar. Given JRE's competitive pricing, availing top quality Nitrogen hose online do not cost a fortune.
About JRE Private Limited:
JRE Private Limited is a Mumbai based manufacturer of superior yet affordable flexible hoses, quick couplings, loading arms and roof drain systems for multiple industries. The metallic expansion joints manufacturer also represents speciality equipment brands, including Wiese Europe, DITEC, Kompaflex, CavMac, SUBITEC, AKVOLA Technologies, SOPAT and TODO. Thanks to its quality focus, JRE Private Limited has emerged as the best quick Camlock coupling manufacturer and quick release coupling manufacturer.
Source :
JRE Pvt. Ltd.