JRE Private Limited Offering Near-Zero-Defect PTFE Hoses at Great Prices
JRE Private Limited, a Mumbai based manufacturer and supplier of flexible hose assemblies, is offering near-zero-defect PTFE Hoses at great savings for multiple applications and industries.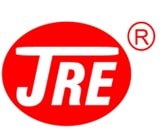 Press Release (ePRNews.com) - Mumbai - Jul 22, 2018 - JRE Pvt. Ltd is a formidable player in the flexible hose assembly space with a global outlook and outreach. JRE optimises its resources to design, manufacture and supply flexible hoses, quick couplings, loading arms and roof drain systems for various applications in various industries. The products are industry standards in terms of performance, longevity and resource efficiency, manifesting JRE's engineering prowess, vast experience and quality focus. The manufacturer is ready to ship them to all domestic and oversee markets swiftly and economically through top carriers. Dedicated customer and technical support are also provided with each order.
One of the executives at JRE recently stated, "JRE is constituted by two business verticals – one is all about manufacturing flexible hose assemblies and fittings while the other represents several specialized equipment brands from England, Switzerland, Belgium and Germany. The manufacturing division is consistently churning out marine loading arms, roof drain hoses and systems, API couplers, metallic bellows, rubber bellows, PUHB saddles, hose movers, hose rack, along with folding cages and stairs. These products are known for near-zero defects, reliable performance even in the most trying of conditions and competitive pricing across the board."
JRE brings forth a vast selection of Hoses and fittings in options like rig hoses, composite hoses, utility rubber hoses, specialized rubber hoses, stainless steel hoses, FDA hoses, PTFE hoses and hydraulic hoses. The coupling range is equally imposing featuring Quick Release Couplings (QRC), Quick Camlock Couplings, Ground Joint Couplings, Chicago Couplings and Food Industry Couplings, and more. The manufacturer is eager to customise each product to the client's exact application requirements and deliver it within the schedule. Moreover, JRE's second business vector continues to bring top global brands to India, including Wiese Europe, DITEC, Kompaflex, DELMECO, Straub, HOSEBUN, CavMac, SUBITEC, AKVOLA, SOPAT, TODO, and more.
Offering information on the PTFE Hoses on offer, the executive further stated, "JRE excels in design, production and supply of PTFE Hoses for various industrial applications. We offer PTFE Hoses in two variants – Smooth Bore PTFE Hoses and Corrugated Bore PTFE Hoses – each delivering lasting value to industrial businesses across sectors. Like all our product offerings, we manufacture these hoses in state of the art facilities with a blend of the best industry practices, superior materials and leading edge technology. Since we adhere to a competitive pricing across all products, accessing PTFE Hoses is not that pricy an affair."
Both PTFE hoses versions have certain commonalities in terms of application and availability. They ensure fast and hassle-free transfer of aggressive chemical, including, but not limited to, weak acids, chlorine, Acetyl Chloride, Ammonium Nitrate, Oleum and Molten Sulphur. The variants meet industry norms in safety and performance and can endure weather, ageing and diffusion. JRE, the leading PTFE Teflon hose manufacturer also offers them in a variety of size options to support all applications needs.
About JRE Private Limited:

JRE Private Limited is a versatile operation dedicated to manufacture and supply of flexible hoses, quick couplings, loading arms and roof drain systems for multiple applications and industries. JRE was founded in the year 1981 by Late Shri. J.M. Mehta, and continues to be the top air water hose manufacturer in India.
Contact Information:

JRE Private Limited
35, 3rd Floor, Mistry Building
Above Allahabad Bank,
635 J.S.S Road (Metro Side)
Mumbai – 400002 India
Tel: 91-22-66368931 / 91-22-66368932
Fax: 91-22-66368933
Email: info@jreltd.com
Website: http://www.jreltd.com/
# # #
Source :
JRE Private Limited