JRE Private Limited Bringing to India Kompaflex Bellows at Competitive Prices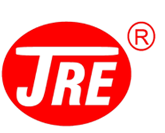 Press Release (ePRNews.com) - Mumbai, India - Jun 14, 2018 - JRE Private Limited, a top rated designer, manufacturer and supplier of flexible hose assemblies, is bringing to India Kompaflex bellows at competitive prices.
JRE gets its act together to design, manufacture and supply flexible hoses, quick couplings, loading arms and roof drain systems for industrial applications. The Mumbai based manufacturer has a well structured R&D department that is dedicated to delivering innovative designs for industrial businesses whose application needs go beyond that of the ordinary. JRE's state of the art facilities ensure that production is done through advanced technology and industry best practices, while it's testing facilities make for near zero defect products known to last long and perform well in all applications and conditions. The supply part is well taken care of with products delivered to all parts of India and the world in expedited and economical ways.
One of the executives at JRE recently stated, "JRE is a perfect synergy of skills and passion. We design, manufacture and supply marine loading arms, roof drain hoses and systems, API couplers, metallic bellows, rubber bellows, PUHB saddles, hose movers, hose rack, along with folding cages and stairs. Hoses and fittings are our signature offerings,  coming in all shapes, sizes and material options – be it rig hoses, composite hoses, utility rubber hoses, specialized rubber hoses, stainless steel hoses, FDA hoses, PTFE hoses or hydraulic hoses. Our coupling range is wide enough to include Quick Release Couplings (QRC), Quick Camlock Couplings, Ground Joint Couplings, Chicago Couplings and Food Industry Couplings, and more."
JRE's products meet all applicable norms in quality, performance and safety, which speak for their demand in various applications in various sectors. From Offshore, Hydrocarbons, Chemicals, LPG to Cryogenics, Cement, Utility, Paint, Food, Potable Water, HP Hydraulics and Floating Roof Tanks, the products are apt for it all. The manufacturer also provides an easy access to SOPAT, an online program for real-time analysis of multi-phase systems. Adding yet another dimension to its core competencies, JRE represents specialized equipment brands like Wiese Europe, DITEC, Kompaflex, CavMac, SUBITEC, AKVOLA Technologies, SOPAT and TODO.
Offering information on the Kompaflex bellows, the executive further stated, "Kompaflex is a Swiss brand with a steadfast focus on the design and production of metallic and fabric expansion joints for critical applications since the year 1981. It continues to be the key partner for several global large equipment manufacturers and end users in the development of innovative solutions. JRE is proud to bring to India Kompaflex's expertise, quality focus and innovative ways. As an official representative, we feature a vast inventory of Kompaflex offerings to meet every application requirement across several sectors."
JRE carries Kompaflex customized expansion joints, multiply expansion joints, weld-less cornered rectangular multiply expansion joints, large diameters bellows and fabric expansion joints. The offerings are available in a variety of material choices, such as stainless steel and carbon metals, while Nickel, TITANIUM, INCONEL, HASTELLOW and Monel are also provided on request. Those wanting to buy Kompaflex products can expect competitive pricing, fast deliveries and great customer support with JRE.
About JRE Private Limited:
JRE Private Limited is a reputable manufacturer and supplier established in the year 1981 by Late Shri. J.M. Mehta. Buyers globally rely on the manufacturer for superior yet affordable flexible hoses, quick couplings, loading arms and roof drain systems for multiple industries. JRE has lately emerged as the leading destination to buy metallic expansion joints.
Contact Details:
35-37, Gopal Bhavan, 3rd Floor,
199 Princess Street, SG Marg, MUMBAI, INDIA 400002
Phone: 91-22-66368931 / 91-22-66368932
Source :
JRE Pvt. Ltd.