JRE Private Ltd Offers Quality Rubber and Steel Hoses at Competitive Prices
JRE Private Ltd is known for offering high-quality flexible hoses to companies across industries at genuine prices.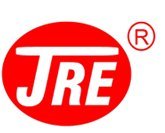 Press Release (ePRNews.com) - MUMBAI - May 09, 2018 - JRE Private Ltd is quite popular for offering a wide selection of high-quality, reliable and flexible hoses at competitive prices. Based in Mumbai, India, the company is known for efficiently designing, painstakingly manufacturing, procuring high-quality and value for money flexible hoses for companies across industries not only in the domestic but also in the international market. In the business for more than three and a half decade, the company has amassed considerable experience, expertise and exposure, which puts it in a commanding position.
While talking about the product and services that JRE Private Ltd offers, one of its senior executives recently stated, "We have everything that enables us to design and manufacture flexible hoses in a way that simply remains unmatchable to our competitors and thus efficiently cater to the diverse requirements of clients. By doing so, we help innumerable businesses to run their operations smoothly, effectively and safely every day. Our journey started with low-pressure rubber hoses and with perseverance, we have reached the current level. This owes much to our knowledge and understanding of the business tricks."
With sheer dint of hard work and adherence to providing the quality products, JRE Private Ltd is simply the best for various industries that include steel, downstream, midstream, defence, upstream pharmaceutical, chemical and food industries. Other than the rubber hoses, the company is also popular for manufacturing Break Away coupling, Corrugated SS Flexible Hoses, PVC hoses, Ductings, PTFE (smooth) & (convoluted) bore flexible hose, Metal and Rubber Bellows. This is not all, as the company offers Marine loading arms, Cryogenic hose, Dry Break Coupling, and Quick release hose connections as well.
With the intent to put some light on the stainless steel hoses, the senior executive further stated, "The main purpose, use and application of stainless steel corrugated hose assemblies are in situations where synthetic rubber and plastic hoses do not work well. These situations include steam, hot water, condensate, acids, corrosive liquid, carbonic and tartaric acids, ammonia, tannic acid, sulphuric acid, nitric acid, dyestuff, mercury, etc. The primary application of stainless steel hoses is in refineries, chemical industry, power plants, reactor installation and steel plants where corrosion and vacuum are major problems.
JRE Private Ltd is also among the leading companies that offer a wide selection of rubber hoses of all sizes and types. Whether customers are looking for Rock Drill Hose for open cast mines, Pneumatic Tool Hose for pneumatic tools, Heavy Duty Air/Water hose suitable for general-purpose air and water application or and Steam hoses with excellent heat ageing properties, the company offers it all at fair prices. Not surprisingly, JRE Private Ltd remains the topmost flexible hose manufacturer in India. Also, those looking to buy nitrogen hoses can reach out to JRE Private Ltd.

About JRE Private Ltd
Mumbai, India-based JRE Private Ltd leads from the front when it comes to designing, manufacturing and supplying flexible hose assemblies. Established in the year 1981, it strives hard with the best of resources and in all ways possible to serve the diverse requirements of businesses across industries not only in India but also beyond borders where flexible connections are required for running various operations smoothly and securely. For those who are looking for the best stainless steel hose manufacturer, the hunt ends with JRE Private Ltd.
Contact Details:
JRE Private Ltd
35, 3rd Floor, Mistry Building, Above Allahabad Bank,
635 J.S.S Road (Metro Side) MUMBAI, INDIA 400002
Phone: 91-22-66368931 / 91-22-66368932
Fax: 91-22-66368933
Email: info@jreltd.com
Web: http://www.jreltd.com/
Source :
JRE Private Ltd