Buy Jcb Machine Parts From Robot Component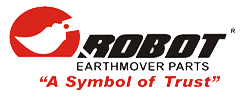 Press Release (ePRNews.com) - Haryana, India - Jun 02, 2019 - Founded in the year 1985, Robot Component has committed itself to redefine standards when it comes to JCB aftermarket parts which have been their line of specialization. Over the years, the firm has made a significant impact on the industry through their complete range of JCB aftermarkets parts such as Assay parts, casting parts, gear parts, and fabrication parts, among others. They have invested in modern facilities which feature advanced infrastructure and technology, allowing them to offer professional, timely, and quality backed parts to their clientele. Consequently, the commitment to stringent quality procedures has seen Robot Component grow to become a significant global exporter of JCB spare parts
"Since we have been in this industry for more than three decades and have great industry experience, we understand what the clients look for when they want to buy JCB spares. By manufacturing, supplying, and exporting quality backed spare and replacement parts, we have been successful in making inroads into this industry. Accordingly, we are quite popular among JCB machine owners who always remain on the lookout for quality backed spare parts."
Customers looking to buy JCB machine parts will get their solution at Robot India. The firm has been known to offer a wide range of JCB part options that speak to the different needs of their clientele. These items include planetary hubs, carriages & king posts, fabrication items, pivot spins, dipper sleeve & bucket boss, fan belts, hydraulic cylinders, piston rods, drive shafts, friction & counter plates, thrust washers, transmission pumps, and hydra clamp cylinders among others. All their items have been manufactured as per the industry standards guaranteeing high-performance in whatever application they get used in.
"Clients who want to buy parts of JCB can expect an extensive inventory from our company. From AssyParts, casting parts, fabrication part gear parts to ramparts, we offer all under one roof. The Assy parts we offer include synchronizer Assy, master Cylinders, transmission Pumps, differential Assy, hydraulic pumps, accelerator level assay and, valves among many more products. We also offer JCB genuine parts for casting, including tipping link, differentiation housing, tooth and aside cutter, front, king post, king post carriage and, the carrier set among many more products." the company spokesperson added
With a workforce of more than 400 dedicated employees, this professionally managed company has high standards of not just products and procedures, but also systems, and human resource management. They take pride in their fair and ethical approach in all their professional endeavors, which have been the foundation of their enduring relationship with their clients for many years
About Robots Components Pvt. Ltd
Robot Components Pvt. Ltd is held in high esteem when it comes to manufacturing, procuring and exporting quality backed yet reasonably priced earthmover spare and replacement parts for JCB. Established in the year 1985, this company has set benchmarks in manufacturing spare parts that meet the design and other specifications of the original manufacturer every bit. Not surprisingly, Robot Components Pvt. Ltd remains the first choice for customers to purchase JCB machine parts online at genuine prices.
Source :
https://goo.gl/maps/fn7gq7tFJ5uW2GD27