Robot Components Offering Top Quality Hydraulic Rock Breaker at Affordable Prices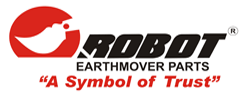 Press Release (ePRNews.com) - Faridabad, India - Feb 02, 2018 - Robot Components, a top-rated aftermarket parts manufacturer operating since the year 1985, is offering efficient and sturdy Hydraulic Rock breaker in India and abroad at competitive prices.
Robot Components has helped shape the Indian aftermarket parts industry. At the time of its inception, mismatch of low-grade parts and world-class earth moving machinery was rampant and this impacted the contractual deadlines, costs and credibility. Robot Components brought with it innovation, skills and quality focus, resulting in nearly zero-defect, O.E.M. quality spare parts for all earthmoving machinery. As the parts met the specifications and exacting standards of original manufacturers, the industry took a liking for Robot Components. Gradually, the manufacturer expanded its outreach to the whole of India and 30 countries around the world.
Replying to a query related to Robot Components' product range, one of its executives recently stated, "Robot Components is home to a range of JCB Spare Parts, Backhoe Loader Parts, CASE 580M / 580L Parts, Excavator Parts and Rock Breaker Parts. We manufacture and supply superior spare and replacement parts for all equipment brands – be it JCB, Tata, Hitachi, Caterpillar or L&T. We have a countrywide network of company sales centres and 150 authorised dealers for easy product accessibility. We are efficient in logistics, and hence can ship parts economically and expediently to any destination globally."
Robot Components has a special talent for JCB spare parts. Equipment owners can rest assured of JCB parts in multiple categories, including Assy Parts, Casting Parts, Fabrication Parts, Gear Parts and Ram Parts. The Assy Parts category offers Synchronizer Assy, Master Cylinders, Charging Pumps (Transmission Pumps), Differential Assy, Hydraulic Pumps, Steering Coupling, Accelerator Lever Assy, Valves (A.R.V's and M.R.V's), Adaptor Block Assy. The casting parts category carries Tipping Link, Differential Housing, C/W Stud, Planetary Hub, Tooth and Side Cutter, Front Hub, King Post, King Post Carriage, Carrier Set, Hydra Clamp Housing / Cylinders.
Offering information on the Rock Breaker on offer, the executive further stated, "Robot Components keeps up with its innovative streak with fully indigenously developed hydraulic Rock Breaker. These heavy-duty machines are rugged, sturdy, built to last and operate on Hybrid technology for instant energy transmission. The structural integrity is the result of high tech engineering steel and strenuous machining process. To machine each part to perfection, we have state of the art machine shop equipped with the latest computer numerically controlled machine. All parts are heat treated in a controlled environment for better performance."
Robot Components has access to specialized tools that help in maintaining the finish and micron tolerance. The manufacturer eliminates human intervention and errors thus caused by planning 3D modelling in desk computer and transferring it directly to the processing machine. Heavy duty torque meter is used to tighten adaptor, plugs etc according to the specified value. Testing is also high on Robot Components' agenda. It tests each rock breaker assembly for its actual performance on the ground, prior to the dispatch. Those wanting to buy JCB Rock Breaker or JCB parts manufacturers in India can benefit from Robot Components' competitive pricing, after sales support and product warranties.
About Robot Components Pvt. Ltd:
Robot Components Pvt. Ltd is the leading aftermarket parts manufacturer in India since the year 1985. Its product range is eclectic enough to include Backhoe Loader Parts, CASE 580M / 580L Parts, Excavator Parts, Rock Breaker Parts and so forth. Lately, Robot Components has emerged as the one stop-shop to buy JCB machine parts.
Source :
Robot Component Pvt. Ltd.