JRE Private Limited, A Leading Stainless Steel Hose Manufacturer in India
JRE Private Limited is a dependable company that manufactures and supplies hoses for industrial applications to various industries.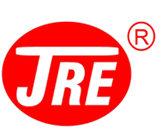 Press Release (ePRNews.com) - India - May 13, 2023 - JRE Pvt. Ltd. specializes in developing and manufacturing an extensive range of industrial hoses and accessories. The company is leveraging its strengths in product development and innovation to develop high-quality products highly demanded by customers. Based on the requirement of various applications, the company has come up with a wide range of high-pressure water hoses that are specially designed for various hydraulic applications by elevating the pressure requirement up to 300 bar.
A representative for JRE Private Limited responded, "We are India's top manufacturer of rubber hoses; we have a comprehensive range of products in hoses such as air, water, chemical, hydraulic, material handling hose, etc."
JRE Pvt. Ltd has several technical experts who guide the clients and aids them in choosing the right product according to their needs. The company also has an excellent research and development unit that continuously introduces and tests innovative and aesthetic products for its diverse clientele. Consequently, the company has carved a niche for itself in the market as a reliable Manufacturer & Exporter of industrial hoses and accessories. The company is ISO certified and is committed towards excellence, and always ensures to offer quality products at cost-effective prices. Those who are trying to buy a FINN power crimping machine in India should consider JRE as their top choice.
The representative went on to say." Rubber Couplings and Quick Couplers are also part of our product offering. We apply strict quality control procedures when manufacturing each product to guarantee that users are completely secure."
JRE Private Limited, the best stainless steel hose manufacturer in India, ensures its products are designed & developed in compliance with international standards like SAE100 R1, EN358, ISO 12846, DIN VDE 2457-1 etc. Further, the company has also developed fire-resistant hoses that are made using heat-resistant materials like EPDM, NR, NKN rubber etc.
About JRE Private Limited
Customers come first at JRE Private Limited, and the company's staff of experts is committed to providing them with top-notch customer support. To help with this, the business has a variety of cutting-edge plants and machinery at its facilities that are outfitted with cutting-edge quality control tools and equipment to carry out the fabrication, testing, and packaging processes with the highest precision. The organization believes that quality and customer happiness are the two elements that have the greatest impact on its business. If you are trying to search for the hydraulic hose price in India, you should visit the official website of JRE Private Limited for price options and details.
Contact Info.
JRE Private Limited
39, Mistry Building, 635 JSS Marg,
MUMBAI – 400002 INDIA.
Phone- 91-22-66368931 / 91-22-66368932
Email- info@jreltd.com
Website- https://www.jreltd.com/
Source :
JRE Private Limited