Robot Component Is Providing Jcb Machine Aftermarket Parts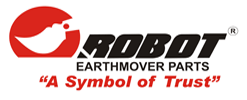 Press Release (ePRNews.com) - Haryana, India - Jan 31, 2019 - Robot Component came to the market to fill a huge market gap that arose from the high demand for top quality earthmover spare parts. By taking up this demanding mandate, the company has managed to provide clients with a single location where they have the confidence of finding a manufacturer, supplier, and exporter of machine replacement parts. Robot Component today has become a global brand that serves a wide range of markets that are after quality approved and certified products for their JCB machines.
Talking on why they are a symbol of trust, the Executive Director said, "At  Robot Component all our processes have been aligned towards a single focus which so to provide you with solutions that exceed the quality standards set for the market. The teams of engineers we have on board have both the professional know-how and resources to ensure that all product models maintain 100% consistency. You, therefore, do not have to worry about the durability and performance capabilities of all parts we have in our inventory as they are predesigned for your demands.'
Earthmoving machines require constant maintenance if the original levels of their power and functionality are to be maintained. Robot Component is making it simpler to respond to this need by providing a one-stop location from where one can purchase JCB parts. Right from the selection of the materials for the production of the parts to the final production, the company sticks to perfection which they extend to all their clients. Robot Component has further made it easier to purchase the parts through their website which offers 24-hour access.
Speaking about their exclusive focus on JCB parts, the Productions Manager said, "Globally, JCB is the market dominant backhoe loaders manufacturer, and the brand has expansively grown to become associated with all the heavy equipment. It, therefore, becomes an automatic next step that parts of JCB machine must be acquired by individuals who use the machines as part of their maintenance schedules. When dealing with heavy machines, it is a primary requirement that value for money is the first consideration any savvy shopper will go for, and our spare parts give you exactly that."
JCB machines are built to sustain the heavy duties they are subjected to in construction projects, and an unexpected breakdown can result in lots of losses both in monetary value and time. Robot Component is providing a seal against the unpleasant scenario by providing their clients with a platform to buy JCB genuine parts. Regardless of the JCB machine model that one uses, the company has a comprehensive inventory which is more than sufficient for all needs. Robot Component has also taken measures to constantly update their inventory by always introducing their recently developed parts to the market.
Contact Details
Company Name: Robot Component Pvt. Ltd.
Plot No 2, site No 2, 14/3 Mathura Road,
Faridabad – 121003 Haryana, India
Telephone Number: +91-129-4049990
Email: sales@robotindia.com
Website: https://robotindia.com/